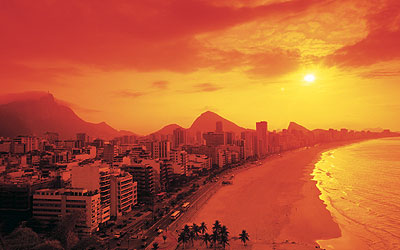 Micromuse today announced that BCP Telecomunicacoes has deployed the Netcool family of products across its service infrastructure to help streamline critical IT management and provide a centralized view of its wireless operations systems. BCP serves three million customers per year and is one of Brazil's largest providers of wireless services over voice, radio transmission, and IP networks.
The Netcool suite allows BCP to collect and correlate network information, analyze potential service-impairing events, and inform appropriate personnel about how service levels are performing. Using Netcool software, BCP's network operators can view the impact of network faults on services and customers, and prioritize time and resources to manage customer quality of service (QoS) more effectively.
Brazil's Icaro Technologies, Micromuse's largest training partner in Latin America, was responsible for deploying the Netcool suite at BCP. To properly implement and configure Netcool software to address BCP's expectations, Icaro used a unique implementation process (based on Project Management Institute and Rational Unified Process practices), to determine BCP's requirements, manage human and IT resources, control schedule, curb risks, develop the customizations, and deploy the system with quality. The final solution also included a series of training sessions and a period of assisted operations to ensure that Netcool reliably manages the availability of BCP's voice and data networks.
Micromuse's Netcool software solutions provide businesses with the assurance that their applications and services are up and operating. By allowing our customers to see what's happening throughout the infrastructure in realtime, Netcool applications enable them to respond to problems before revenue-supporting services are affected.
Netcool applications install out-of-the-box, deploy rapidly and scale to the largest environments. Micromuse's flagship, Netcool/OMNIbus application, includes a library of off-the-shelf software modules that allow our customers to collect and consolidate information from more than 1,000 environments spanning applications, systems, voice and IP, cable/broadband, switches and routers, and enterprise management systems.