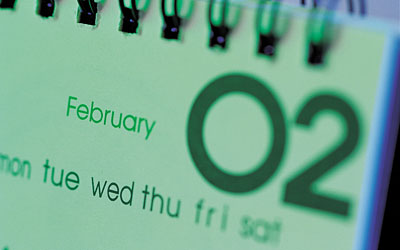 Verizon Wireless and Xpherix Corporation today announced Get It Now customers can now wirelessly link their desktop calendar applications to their mobile phones with iDatebook.
iDatebook enables users to access calendar content held in existing Microsoft Outlook or Palm OS software applications from their mobile phones and manage their calendar events while away from the office or home computer. Subscribers can use their wireless de vice to add new calendar events and set re-occurring appointments with event duration times and notes.
Wireless synchronization from the desktop to iDatebook keeps information up-to-date so that users always have the most current set of information available on their mobile phone. Changes are synchronized back to the desktop PIM (Personal Information Management), eliminating the need to make changes twice. With add, edit and delete capabilities via a wireless phone, anyone who relies on a calendar for day-to-day activities, can be more productive.
"Our Get It Now service gives our customers direct access from their wireless phones to a range of innovative, easy-to-use products that enhance their productivity," said Jim Straight, vice president of wireless Internet and multimedia services for Verizon Wireless. "We are pleased to continue our work with Xpherix Corporation, as they develop useful productivity applications, such as iDatebook, for our wireless customers."
"Xpherix is excited to bring our iDatebook solution to Verizon Wireless' Get It Now platform," said Nick Walker, president and chief executive officer, Xpherix Corporation. "Mobile professionals no longer have to be without calendar information or juggle multiple handheld devices when away from the office."
iDatebook and its sister product, the award-winning iPhonebook, wirelessly synchronize all contact information and allow subscribers to manage all their contacts and calendar events through one omnipresent device, the mobile phone.
Xpherix provides personalized mobile connectivity solutions. Xpherix dynamic directory technology and telco-class infrastructure for accessing, storing and automatically updating personal address books and enterprise directories, solve the critical business need for immediate access to accurate contact and calendar information.