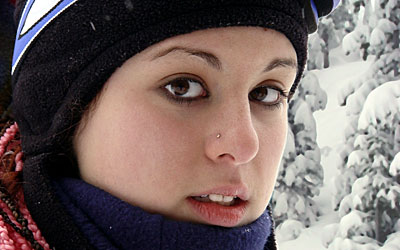 Vance offers protection for companies sending employees, executives, and guests next month to the 2006 Winter Olympic Games in Torino, Italy. Vance has provided Olympic security services since the 1988 Games in Seoul, South Korea, and has successfully protected major corporate sponsors through seven Olympic Games, developing in-depth knowledge and expertise in providing security for one of the world's most visible and well-attended events.
According to Vance, security for the upcoming Olympic Games will be greatly enhanced with a completely new digital communications system, a single operations center linking all event venues and facilities, and aerial and electronic surveillance. The Italian government has indicated that more than ten thousand police officers will provide security for fifteen sports venues, three athletes' villages, and the Olympic Stadium for opening and closing ceremonies. The seventeen-day Winter Olympics will host an estimated five thousand athletes, thousands of guests and executives of official sponsor companies, and more than one and a half million spectators.
"The organizers of the 2006 Olympic Winter Games have done an outstanding job of strengthening security for the event," said Vance Olympic security expert Robert Sikellis. "The Olympic Committee has deployed a combination of new digital radio systems linked with a single operations center for all security activities that enables us to provide unparalleled security to our clients throughout the Games."
According to Sikellis, companies often delay or miss the step of assessing their risks and vulnerabilities and should take time now to plan for potential crises. "With the Games less than a month away, it's important at least to review the company's contingency plans and educate travelers on personal safety tactics and policies."
Vance combines its threat assessment, event security and Olympic expertise, in conjunction with Olympic security systems and services, to provide companies with an even greater level of security for attendees and guests. Vance's Event Integrity solution is already being utilized for several corporate sponsors of the 2006 Torino Winter Olympic Games. The Event Integrity solution integrates security consulting, crisis planning, physical protection, and threat monitoring.
Vance has also played a significant role in several past Games, including the 2004 Athens Summer Olympics, providing corporate security and logistical support to eight of the top ten Olympic sponsors and the Athens Olympic Organizing Committee. As a result, its Event Integrity solution is fully integrated into the overall security infrastructure for the Games.
"Corporations can work with Vance to take advantage of these new Olympic security capabilities," Sikellis noted. "We keep in close contact with official Olympic security forces and apply their intelligence and expertise in protecting our clients throughout the 17-day Games."
Vance helps businesses plan for, manage, and respond to risks with its complete Event Integrity solution. The unique blend of services includes risk analysis and planning, threat monitoring, intelligence briefings, executive protection, contingency planning and response, and cultural and safety awareness briefings for travelers. Vance provides companies with an acting Olympic Security Liaison who acts as a focal point to communicate and coordinate security operations.