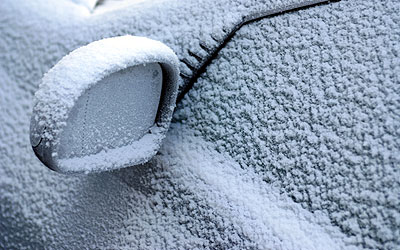 As the holiday season rolls around everyone is looking for ways to save money and afford gifts. To that end, if you're thinking of buying a new car before the end of the year, wait. It could mean the difference between getting a lump of coal in your stocking or lots of presents under the tree.
Holding onto a higher-mileage car for another year, or even a few months, could help the average consumer better cope with the annual Christmas budget woes. The National Retail Federation estimates U.S. holiday spending will be $217.4 billion -- an increase of 5.7 percent from last year. However, many consumers may be in for a surprise when their credit card bill arrives in January and will need to rely on creative budgeting in the New Year.
"Sometimes the best spending decision a consumer can make is not to replace a vehicle, but to extend its life," say Mike Niemira, economist for Bank of Tokyo Mitsubishi.
With a new car payment of $350 a month, a person taking Niemira's advice can make a digital camera gift purchase a reality in one month or a 60-inch Rear-Projection High Definition Television Monitor a possibility within one year by saving new car payments.
The Valvoline Company, makers of MaxLife Motor Oil, explains the benefits of keeping your current vehicle on the road with winter maintenance while avoiding the costly purchase of a new car.
"Santa's sleigh isn't the only vehicle with lots of miles on it this holiday season," says John Stotz, brand manager, The Valvoline Company. "In fact, 70 percent of all cars on the road have 75,000 miles or more. If you have over 75,000 miles, switching to a high mileage motor oil like MaxLife can help keep your engine healthier so you can keep your car longer and save money in the end."
The Valvoline Company has seen the benefits of car preservation for years, which is why it developed MaxLife Motor Oil specifically for engines with more than 75,000 miles. As engines age, engine seals become brittle, causing deposits and increased oil consumption. Piston rings wear and engines lose compression, reducing engine performance and gas mileage. MaxLife is motor oil plus special ingredients designed to fight aging and maximize the life of engines.
MaxLife is available at retailers around the country and at all Valvoline Instant Oil Change locations. To help fight aging in other systems of vehicles with more than 75,000 miles, Valvoline has created MaxLife fuel system cleaner, automatic transmission fluid, anti-freeze, power steering fluid and engine protector.
Valvoline manufactures lubricants as well as Eagle One appearance products, Zerex antifreeze, SynPower Performance Products and Pyroil automotive chemicals.