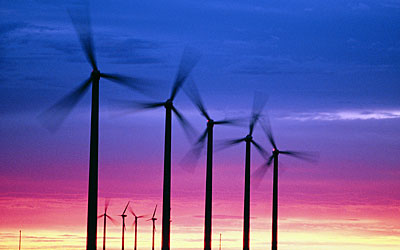 International renewable energy leader CENER is using Vistagy's FiberSIM software to engineer innovative wind turbine blades made of composite materials. Vistagy is helping CENER meet the increasing global demand for wind energy solutions by providing 3D CAD-integrated specialized software that streamlines the company's conceptual and detailed design processes to more efficiently develop next-generation composite blades for use on turbines that produce wind-driven energy.
With FiberSIM, CENER will improve early cost and weight estimates by producing conceptual solid models that can be analyzed very early in the design phase. As a result, engineers will ensure final specifications are met prior to the detailed design and manufacturing stages in order to reduce development cycles. Detailed 3D definitions of composite blades will help manufacturing teams create the blades efficiently and accurately.
"CENER evaluated a number of design software solutions, and based on our extensive research, FiberSIM is actually the best software tool for accurately designing complex composite products," said Mikel Lasa of CENER. "Because FiberSIM is completely integrated into our commercial 3D CAD system and the software support team has extensive experience improving its customers' composites engineering processes, we feel that the Vistagy solution provides not only the most comprehensive set of tools for detailed composites part development within our familiar engineering environment, but it also promises to deliver a productive working relationship."