Dum Dum Pops
Jump to navigation
Jump to search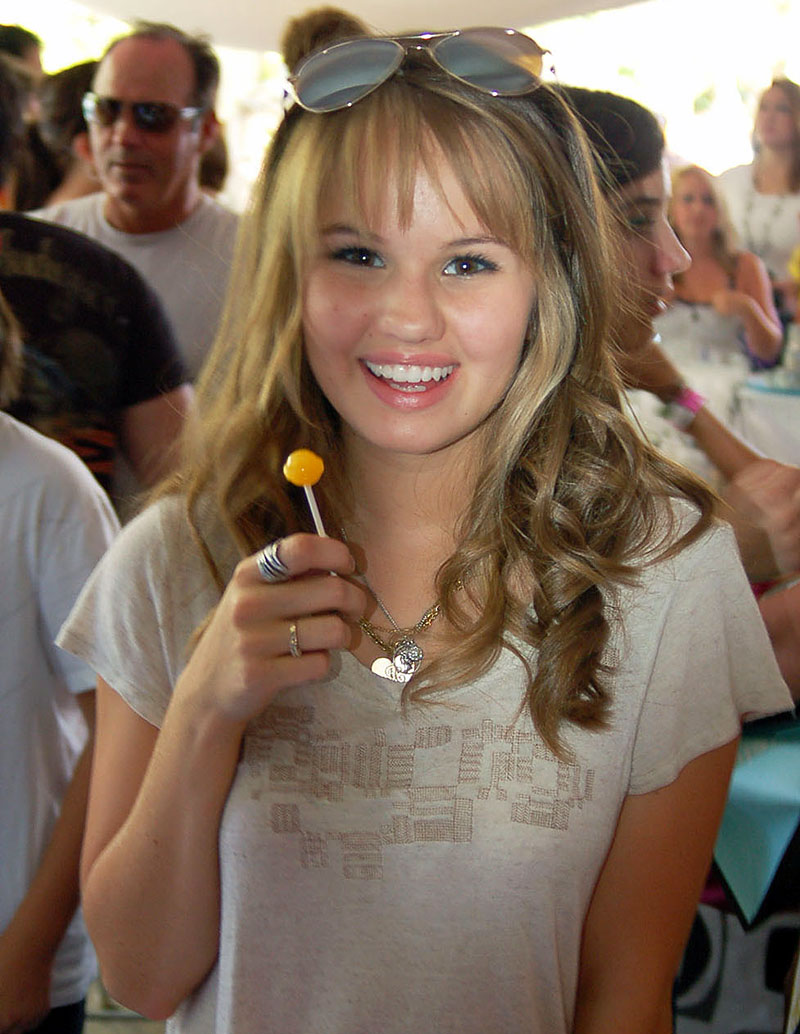 Debby Ryan, who played "Bailey Picket" on the "Suite Life on Deck" on the Disney Channel, poses with a new Mango-flavored Dum Dum Pop.
Spangler Candy, maker of famous Dum Dum Pops and Saf-T-Pops , attended the celebrity gifting suite for the 2009 Teen Choice Awards on August 10, 2009. Attending the celebrity gifting suite were over seventy actors from movies and television shows such as Suite Life on Deck, Hannah Montana, Wizards of Waverly Place, iCarly, Sonny with A Chance, and many others. Spangler Candy attended the event to promote Dum Dums, especially with the teen and tween (8-12 year old) demographic. Dum Dums, including our newest flavors Mango and Tangerine, and Dum Dum branded t-shirts, plush dolls, magnets, and keychains were handed out to the celebrities as they visited the gifting suite area. The gifting suite was held outdoors in a private tent area at the landmark Sportmen's Lodge & Resort in Studio City, California.
Dum Dum Pops have always been popular with younger children and toddlers, and adults too. With new fun promotions, new flavors, social media sites such as Facebook & the new Flick-A-Pop iPhone application, the Dum Dum brand's popularity continues to grow and expand even more to the older tween and teen set. Dum Dum Pops are available at most local retailers (other Spangler products available at limited retailers). In business since 1906, Spangler Candy's line of quality confections includes Dum Dum Pops, Saf-T-Pops , Circus Peanuts and Marshmallow Treats, Spangler Candy Canes, and Valentine, Easter, Halloween & Christmas candies. Spangler also manufactures candy under the Dreamworks license.