Dancing in the Four Seasons of Fukushima - Yenra
From Yenra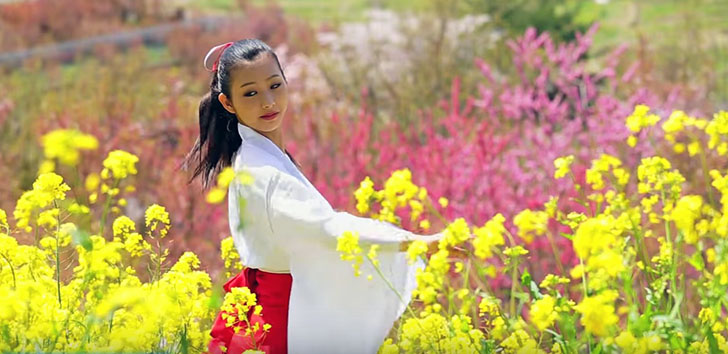 The Dancing in the Four Seasons of Fukushima series are videos that showcase both the dance performances of performers connected to the area, set to various musical compositions, and the breathtaking beauty of Fukushima's four seasons.
Fukushima in Spring, a dance performed at Hanami-yama to the song Kami no Manimani
Second year university student Arisa Nakagawa, an active model and dancer born in Fukushima City, performs against the backdrop of Hanamiyama in full bloom, revealing a colorful array of cherry blossoms and countless other spring flowers.
Urabandai in Autumn, a dance performed by ballerinas amidst autumn colors
Ballerinas from the Hitomi Takeuchi School of Ballet in Fukushima Prefecture perform against the backdrops of autumn colors savoured in popular locales , including the Morohashi Museum of Modern Art; Goshiki-numa (a cluster of five volcanic lakes, featured here are Bishamon-numa and Yanigi-numa); Lake Hibara; Lake Onogawa; and waterfall Onogawa Fudo-no-taki.