Connected LED lighting system - Yenra
From Yenra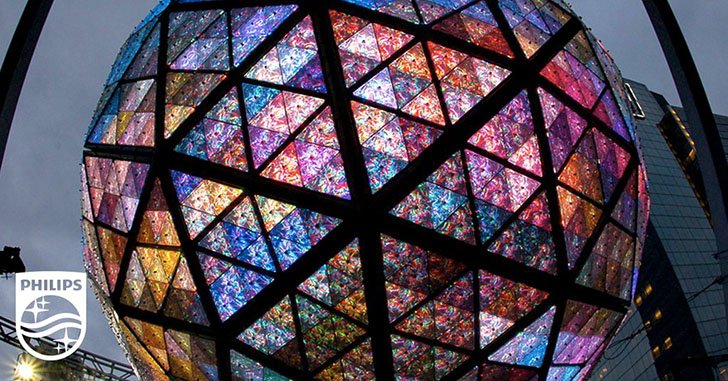 The Times Square Ball is illuminated with 32,256 Philips Luxeon Rebel LED bulbs grouped in 672 modules of 48 bulbs each. Each module contains twelve red, twelve blue, twelve green and twelve white LED bulbs that can create a palette of more than 16 million colors and billions of patterns.
This year, Philips Hue users can experience the Times Square Ball festivities live at home through an immersive blast of color by syncing their Philips Hue lights to the Ball as it drops. Announced December 28, 2015, with a new feature in the Hue Fireworks for Philips Hue app, developed by iMakeStuff, Philips Hue lights will follow the changing Philips LED bulbs used in the Ball as 2015 becomes 2016. Simply select the Times Square Ball feature in the Hue Fireworks app, available in both the Apple and Android stores, and join the final two minute countdown to experience the same dynamic, color-changing fun that illuminates Times Square.
Philips Hue is a connected lighting system for the home. Sync to favorite music and turn any room into a dance floor, transform the home and illuminate any space with over 16 million colors or access more than 450 third-party apps.