360x360 immersive action virtual reality video camera - Yenra
From Yenra

ALLie Go portable 360x360 action video camera
The ALLie Go is a high-resolution portable action video camera that leverages the company's 360x360 technology to stream live to display devices via Wi-Fi. About the size of a baseball, ALLie Go easily mounts to the body or sporting equipment for use in action sports, adventures and entertainment settings. The camera integrates two microphones, a built-in speaker, storage for recording and a rechargeable battery.
ALLie Cam 360x360 consumer cameras lead the VR category with many breakthroughs including being first to instantly share User Generated Content to Facebook and stream UGC live to Oculus Rift VR Headsets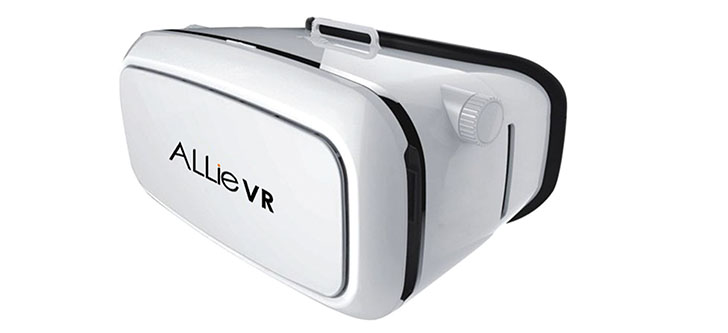 ALLie VR Headset
The ALLie VR headset is compatible with Smartphones ranging from 3.5 to 5.7-inches in screen size (diagonal measurement), which sit snuggly behind the front cover of the headset. The ALLie VR App and built-in optics come together to display immersive video streaming from the ALLie cameras, as well as 3D movies, gaming and personal videos (hosted on the Smartphone). With adjustable precision optics, and leveraging the high-definition display of the Smartphone, performance is crystal clear and in stunning high-definition.
ALLie Cardboard VR Headset
ALLie Cam's first Virtual Reality headset available to the market is the ALLie Cardboard VR. Taking from the Google Cardboard design, the headsets can be used with the ALLie cameras as well as other compatible Virtual Reality video sources available today.