360x360 camera ball - Yenra
From Yenra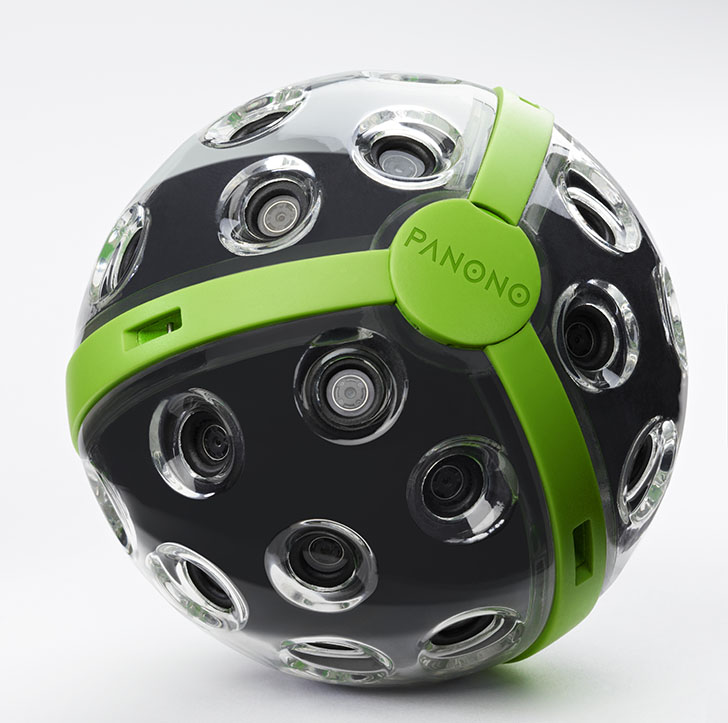 For parties and events, the Panono 360-degree camera has 36 individual cameras embedded all around it to capture everything in every direction with just one shot and deliver high-resolution, fully spherical panoramas.
Making its public debut in the U.S. at CES 2016, the Panono Explorer Edition 360-degree camera was available to experience hands on at CES. The Panono is the first consumer camera to exceed 100 megapixels and deliver seamless, high-resolution 360x360 panoramas with just one shot.
The 108-megapixel, ball-shaped Panono has 36 individual camera modules embedded all around it that fire simultaneously to capture everything and everyone in every direction, all at once. Uniquely, the Panono 360-degree camera can be triggered by tossing it into the air; the 36 cameras fire when the camera reaches its apex. The Panono can also be triggered using a selfie-stick or using a mobile device as a remote control when the camera is on a tripod.
Viewing a Panono 360x360 panorama is a fully immersive experience. Using a mobile device, viewers simply move their device in whatever direction they want to look, as if inside the image. Using a Web browser, they simply drag the cursor to explore every aspect of the spherical image. Panono panoramas can easily be shared through social media or viewed in the free Panono App.