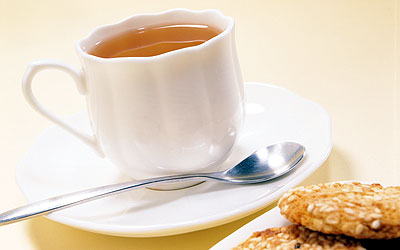 Say You Want A Revolution? Advertising Guru Launches Another Cultural Transformation: White T Soda, The First Adult Soft Drink That's Great For Kids Too
George Lois has announced the formation of the International White Tea Company, the first company to create and market a full line of premium soft drinks naturally blended with the world's finest White Teas. Mr. Lois serves as Chairman and Creative Director of the company that plans to make White T Soda a household staple, and has assembled a team of industry experts to facilitate rapid expansion into the main stream beverage aisle.
Lois, internationally acclaimed as the most creative and prolific advertising communicator of our time, is renowned for dozens of marketing miracles that triggered innovative and populist changes in America. He made "I want my MTV" the mantra for the youth of America, introduced the Xerox culture, created a new marketing category with Lean Cuisine, made the totally unknown Tommy Hilfiger famous with just one ad, and saved USA TODAY from extinction with yet another breakthrough ad campaign.
In making the announcement, Lois said, "I've had a long career of working on great products, but it's rare to be involved in the inception of a totally unique, breakthrough, Big Idea product. White T is a soft drink with a potential for fighting cancer, along with other important health-promoting benefits, that make it the first truly delicious soft drink for adults."
A wide array of recent studies clearly shows White Tea to have three times the polyphenols, the potent cancer-fighting antioxidants, than Green or Black Tea. With these antioxidant levels, White Tea has also proven to possess many other health benefits that continue to be documented in major media reports, almost on a daily basis. For instance, the TODAY SHOW reported on August 6, 2003 that White Tea can significantly improve oral health because it suppressed the growth of cavity causing microbes and interfered with the bacteria's ability to stick to teeth. With this news Lois added, "Imagine! A soft drink that is actually good for you. We developed an adult soft drink that turns out to be great for youngsters too. We're thrilled that the great taste of White T will lure youngsters away from unhealthy sodas and colas, and also prevent the risk of cavities."
The International White Tea Company has secured access to some of the world's rarest and finest White Teas, and has developed a full line of naturally blended soft drinks in six flavors: Raspberry Lemon, Black Cherry, Mandarin Orange, Diet Ginger Peach, Cola, and Diet Cola. All sodas are lightly carbonated. The Diet Sodas have no calories, while the regular sodas and cola have one-third less sugar and calories than most of the leading brands.
White T will initially be distributed by Quality Distribution Services and Brighton Beach Distributors, and will be available through the world's largest food service providers, concessionaires, retailers, and fast-food chains in late October.