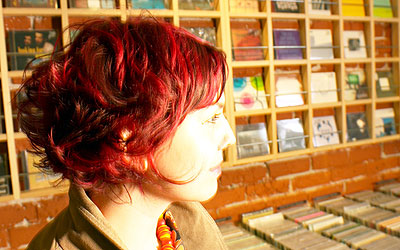 Cisco and Tomax have entered into a joint marketing agreement to deliver retail solutions that are enabled by fast, secure wide area networks using Internet Protocol (IP) technologies. The combined solutions reduce computing cost and complexity at the store while providing realtime visibility and control across the entire retail enterprise.
With an intelligent resilient secure network powered by Cisco and thinly deployed web-enabled software developed by Tomax, retailers can access and manage customers across channels, inventory across the chain, and employees anywhere -- in realtime -- via a secure Internet connection. This allows for true visibility and optimization of retail operations.
The alliance solution benefits retailers by dramatically simplifying the computing and software infrastructure required to support their stores. Today, retailers deploy multiple servers, operating systems, databases and applications software in every store, effectively creating a mini-data center at each location. Now, with Cisco and Tomax, retailers can centralize all applications and data, delivering sophisticated solutions to the store through web-browsers and thin clients, while relying on resilient, failsafe networks.
The business benefits, though significant from a deployment and lifecycle cost perspective, go well beyond infrastructure. With the alliance solution, retailers achieve unprecedented speed, flexibility and visibility. They gain the tools to reduce labor costs, optimize inventory, and boost store level productivity. With realtime visibility to inventory and demand across stores, retailers can increase same store sales through better assortment placement, reduced out-of-stocks, more sophisticated promotions, and improved pricing strategies. Better store-level productivity is achieved from automating administrative tasks, improving employee efficiency, and accessing information realtime. This truly supports the notion that "less is more" and the best integration is none.
"Tomax has spent the last 7+ years perfecting the next wave of computing for the retail industry -- centrally hosted applications. This vision demands resilient, high availability networks. We've worked hard to make this new paradigm a reality, and with the release of Retail.net 5.0, it's a reality supported by more than 35 retail chains. It's all about taking the cost and complexity out of the store and moving it to corporate headquarters. This is the way all applications will be deployed in the future -- we believe this is going to be the biggest thing since scanning," said Jim Mattecheck, Senior Vice President of Sales and Marketing, at Tomax. "The byproduct of centrally hosted applications is instant support for associates and customers, and instant visibility to information. It's what we call retail-in-realtime."
Eric Olafson, CEO of Tomax states, "This is a natural partnership for us. We have been an evangelist of the network centric model for retail for years. Joining forces with Cisco enhances our ability to help retailers adopt this new paradigm much faster and at a lower cost. We are deeply committed to this alliance. Everything we do is predicated on network performance and availability that is at the center of what Cisco is all about. To be partnered with the best provides our joint customers the best opportunities to compete and succeed."
According to customer Sportsman's Warehouse, there is great demand for enhanced customer satisfaction and the ability for retailers to better communicate across the entire company. "With the Tomax and Cisco solution, we are able to meet or exceed our business goals," said Chris Utgaard, Director of Operations. "We were also able to implement rapidly, improve processes, and now we have the ability to access information realtime."
"With our IP and networking expertise, Cisco offers retail solutions with Tomax that benefit the retailer and consumer in immediate and tangible ways," said Peter Alexander, Vice President, Commercial Marketing, Cisco Systems. "The solution affords the best of both worlds: retailers benefit through better cost savings and consumers experience a higher level of customer satisfaction."
Sportsman's Warehouse offers an extensive selection of hunting, fishing, camping, optics, clothing, and footwear merchandise.
Cisco is the worldwide leader in networking for the Internet.