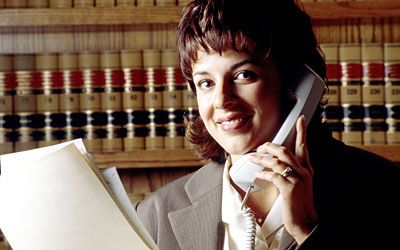 A fierce debate is raging at the FCC over the future of Voice over Internet Protocol (VoIP) telephony. At first glance, the ferocity of the debate seems out of proportion to the reality -- retail VoIP subscribers account for less than 0.2% of US phone lines. However, recent research on the international long-distance market by TeleGeography, a division of PriMetrica, suggests that VoIP can transform a century-old business in just a few years.
According to TeleGeography 2004, VoIP providers carried only 150 million minutes of international telephone calls in 1998, less than 0.2% percent of the world's international traffic. By 2002, cross-border VoIP traffic had grown to just under 19 billion minutes, about 11 percent of the world's international traffic. "While the FCC debates the future of retail VoIP services, millions of consumers already use VoIP to make international calls every day," stated PriMetrica analyst Stephan Beckert.
International VoIP providers have achieved rapid growth by carrying traffic on behalf of other long-distance service providers. Consequently, most end- users are likely unaware that many of their phone calls are traversing the Internet, rather than traditional long-distance networks.
The two largest VoIP providers, ITXC and iBasis, each carried more than 2.5 billion minutes of international traffic in 2002, placing them among the largest international operators in the world. "The combination of aging regulations and new technology enabled start-up carriers to capture significant market share in only a few years," noted Beckert.