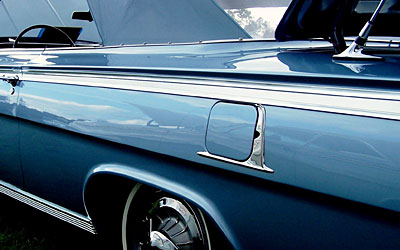 Edmunds provides both consumers and the automotive industry with a uniquely reliable, accurate guide to determining used vehicle values. The True Market Value Used Car Appraiser is a price guide that takes into account vehicle color in the determination of base price vehicle value, and gives separate pricing for vehicles in approved used vehicle certification programs.
Additionally, this pricing guide offers private party sales transaction prices. Trade-in values and franchise dealer transactions prices are also provided. These enhancements help provide values that are a true reflection of the marketplace and therefore the most useful tool for those in the market.
In the past, valuing a used vehicle was an arbitrary and inexact process. Now, using the appraiser at both shoppers and sellers can easily enter details about their vehicles of interest, including condition, region of the country and other critical factors that are often ignored by other pricing guides. Price values are calculated and consumers are provided an easily printable report for practical use in the sales transaction.
For each vehicle model, data is collected pertaining to supply, demand, vehicle auction figures, color, region, and actual transaction prices from the marketplace, and runs it all through a statistical model. The resulting figures are updated weekly to provide pricing information that truly reflects the current used vehicle market.
The initiative began when industry experts, mathematicians and statisticians on staff developed the system, aiming to inform the general public about the actual transaction prices of cars and trucks in order to streamline the car buying process for both consumers and dealers, leading to less stressful negotiations and higher customer satisfaction.