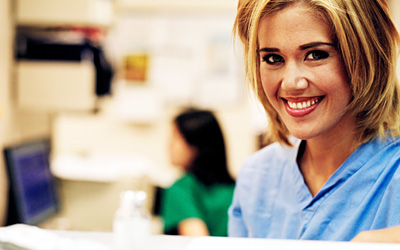 Texas Instruments RFid Systems (TI-RFid), a leading integrated manufacturer of radio frequency identification (RFID) cards, smart labels and reader systems, today announced that it is expanding its 13.56 MHz access control product family with the addition of RFID keyfobs and adhesive labels as well as two new readers: the Long Range Gate Reader and the Pin Pad Reader. The products are compliant with the ISO 15693 vicinity card standard and complement TI's line of 13.56 MHz cards and readers. TI's new tags and readers offer the market a new level of facility protection, asset tracking, and increased security and authentication.
TI is leveraging its expertise in packaging RFID tags to offer options for the access control market in deploying 13.56 MHz technology. In addition to vicinity badges, TI tags are available in a variety of forms including keyfobs and labels, which can be attached to the back of a badge or to an asset such as a computer or other equipment. All of the company's ISO 15693 tags have faster data transfer and a 40 percent longer read range than traditional proximity cards. They contain a unique tamperproof ID code and can be encoded and encrypted to support universal Wiegand formats and RS 232/485 protocols. In addition, the user can define DES encryption keys and control their own card programming.
The Long Range Gate Reader combines TI's long-range reader technology with an antenna to offer a read range of up to three feet for large doorways and parking lots. It provides users with hands-free, walk-through or drive-through access for badge identification. For asset tracking and protection, items can be affixed with TI 13.56 MHz smart labels and linked to a person's badge. For example, when an employee walks through an access point, the Long Range Gate Reader can read both the badge and the asset, granting access or denying it if the identification numbers do not match. The reader can be integrated with the building's security system so that an alarm could be activated if assets were taken through an access point without proper authorization.
TI's Pin Pad Reader incorporates the latest touch pad technology into a wall plate reader that provides users with an extra level of security and authentication. The Pin Pad Reader has a read range of up to 8 inches, measures 5 inches by 5 inches by 1 inch and is available in black and gray with a tri-color light (red, green and amber). Both readers can read ISO 14443, Type A unique identification numbers, are Wiegand compliant and are compatible with both the RS-232 and RS-485 communications protocols.
The access control market is embracing 13.56 MHz radio frequency identification solutions compliant with the ISO 15693 vicinity card standard because of its advanced security and authentication, interoperability across all suppliers and applications, additional memory, faster data transfer rates and multiple tag reading capability. The ISO 15693 vicinity card standard offers solution providers and dealers a clear migration path and safe investment in a technology that provides their customers with a new level of security at a price level comparable to current 125 kHz proximity card solutions.
Texas Instruments is sampling its new tags, the Long Range Gate Reader and Pin Pad Reader with core access control customers and will be in full production in early Q3 2003.
Texas Instruments Radio Frequency Identification (TI-RFid) Systems is an industry leader in radio frequency identification (RFID) technology and the world's largest integrated manufacturer of RFID tags, smart labels and reader systems. With more than 200 million tags manufactured, TI-RFid technology is used in a broad range of applications worldwide including access control, automotive, document tracking, livestock, product authentication, retail, sports timing, supply chain, ticketing and wireless payment.
Texas Instruments Radio Frequency Identification (TI-RFid) Systems produces an extensive range of RFID transponder, reader and antenna products for a wide spectrum of business, industrial and consumer applications.