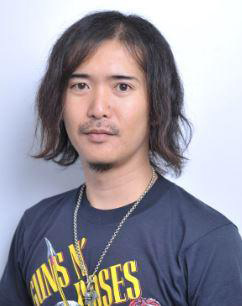 Producer Tetsuya Kinoshita, who has worked as a producer for many anime films, will be a guest at Otakon 2017.
Born in 1976, Kinoshita joined Production I.G in 2001. He served as the production manager of the animation part in the film Kill Bill: Volume 1 and the animated television series Otogi Zoshi. Kinoshita subsequently joined Pony Canyon Inc. in 2005 and began his work as a producer in animation films from Shinreigari: Ghost Hound. His work Sengoku Basara was made into an animated feature film, becoming one of the most popular animated television series in Japan. His work as producer on Musashi: The Dream Of The Last Samurai (2009), the animated feature film created and written by Mamoru Oshii, led him to serve as a producer in the animated feature film 28 1/2 Mousou no kyojin, directed by Oshii.
The animated television series Attack On Titan, on which he worked as a producer, was a huge success, with season 2 currently airing in Japan (as of May, 2017). Attack on Titan has also developed into a two-part live action film. One of his works, Yuki Yuna is a Hero, became a three-part feature film, with its latest film, part two, currently screening in Japan (as of May 2017). The sequel of the film is set to air as an animated television series in October. Kinoshita has done numerous works as a producer, such as From the New World, The Rolling Girls and Etotama. His latest work, Welcome to the Ballroom, began airing in July.