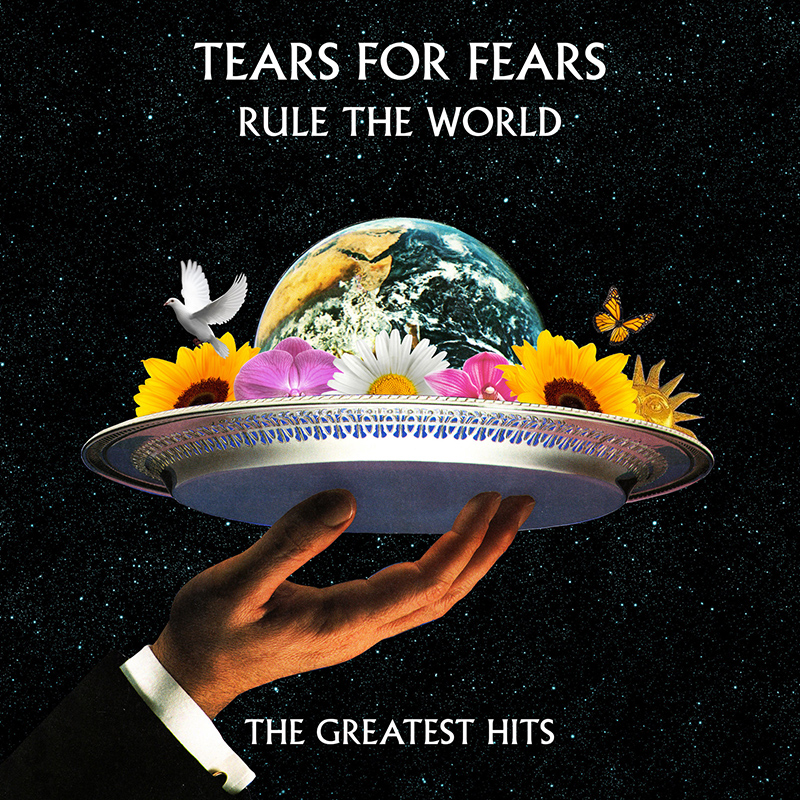 Tears for Fears are an English pop rock band formed in Bath in 1981 by Roland Orzabal and Curt Smith. Founded after the dissolution of their first band, the mod-influenced Graduate, they were initially associated with the new wave synthesiser bands of the early 1980s but later branched out into mainstream rock and pop, which led to international chart success. They were part of the MTV-driven Second British Invasion of the US.
Following a sold-out summer arena tour highlighted by their triumphant UK return in front of 65,000-plus fans as special guests of The Killers during British Summer Time Festival at Hyde Park, Tears For Fears – Roland Orzabal [vocals, guitar, keyboards] and Curt Smith [vocals, bass, keyboards] – close out 2017 with the release of their first career-spanning Greatest Hits album, Rule The World. The collection arrives everywhere November 10, 2017 on UMe.
Not only does Rule The World feature classics such as "Everybody Wants To Rule The World," "Shout," "Mad World," "Head Over Heels," "Woman In Chains," and more, but it also boasts the first original music from the duo since 2004. This year, they recorded two new tracks—"I Love You But I'm Lost" and "Stay"—for inclusion on the collection. The single "I Love You But I'm Lost" bristles with the enigmatic energy of classic Tears For Fears, while the subtle acoustic "Stay" ranks among their most emotional fare. Both fit comfortably alongside the anthems that have defined three generations.
Tracklist
Everybody Wants To Rule The World
Shout
I Love You But I'm Lost
Mad World
Sowing The Seeds Of Love
Advice For The Young At Heart
Head Over Heels
Woman In Chains
Change
Stay
Pale Shelter
Mothers Talk
Break It Down Again
I Believe
Raoul And The Kings Of Spain
Closest Thing To Heaven