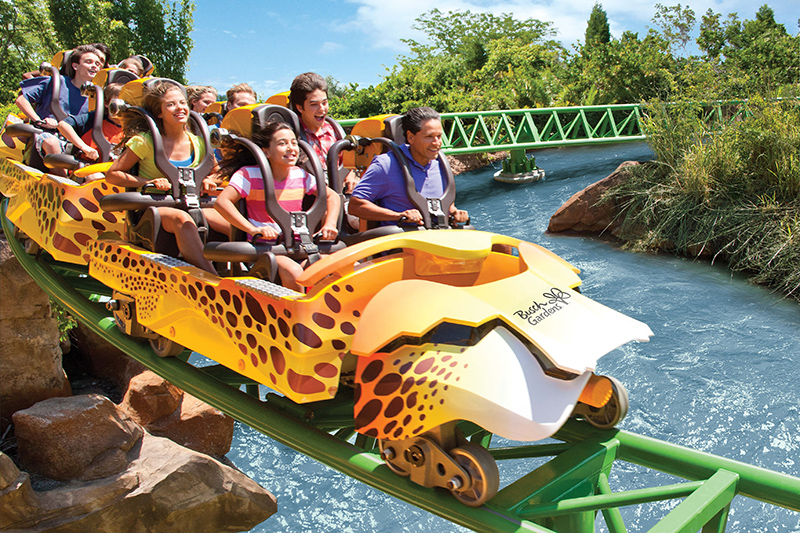 Announced October 17, 2017, City Pass recently launched a mobile ticket option for its Tampa Bay City Pass program. Since 1997, City Pass products have been designed to make travel easier and less expensive. And while the Tampa Bay City Pass program will continue to excel at the latter—saving visitors 51 percent off combined admission to the included attractions—the new mobile ticket option dramatically enhances the convenience factor.
Another advantage of the Tampa Bay mobile ticket, as well as all future mobile ticket programs for other City Pass partner destinations, is that it is delivered to the purchaser's phone in the language the buyer selected when they first visited the City Pass website. For international visitors, it is especially helpful to have an end-to-end translated experience in the language of their choosing.
The Tampa Bay City Pass program includes prepaid admission to Busch Gardens Tampa Bay theme park, plus four additional attractions: The Florida Aquarium, Tampa's Lowry Park Zoo, Clearwater Marine Aquarium (home to Winter and Hope, stars of the Dolphin Tale movies), and a choice between the Museum of Science and Industry and the Chihuly Collection. The included tickets are valid over a period of nine consecutive days, beginning with the first day of use.
The mobile ticket will work in the same manner as printed CityPASS ticket booklets, although instead of scanning a printed ticket at the attraction, the visitor will scan their phone. Mobile tickets, as well as ticket booklets, can be purchased online at CityPASS.com. Current prices (valid through Feb. 28, 2018): $106 for adults; $96 for children (3-9).