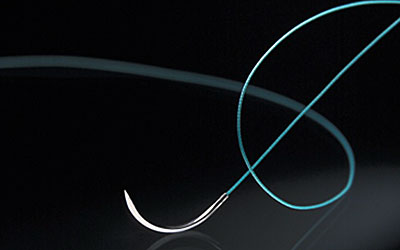 Aesculap today announced a suture agreement with Novation and the University Health System Consortium (UHC). Under the agreement, Aesculap will provide to VHA and UHC members access to the company's complete line of suture products at pricing which can offer substantial cost savings. The 2005-2008 agreement includes an option to extend for two additional years.
VHA and UHC members purchase as much as $180 million in suture products annually and represent one of the largest purchasing groups in the United States for these products. The agreement reflects Novation's focus on increasing competitiveness in the healthcare industry and driving a reduction in medical costs for its more than 2,300 members and affiliates.
"Aesculap has built a reputation of delivering exceptional products and value to our customers in the surgical community," said president Dirk Kuyper. "The agreement with Novation provides another opportunity for Aesculap to demonstrate its commitment to providing the highest quality products at competitive prices."
B. Braun introduced the world's first absorbable suture in 1908. Today, B Braun's Aesculap Division is one of the largest providers of sutures in the world. In 2004, the product line was introduced into the United States hospital market.
"Prior to 2004, suture/endomechanical bundled contracts and long-term GPO supplier agreements made the introduction of B. Braun/Aesculap sutures into the U.S. impractical. With overwhelming interest by hospital administrators and Group Purchasing Organizations for a viable alternative to current suppliers, the timing seemed right for Aesculap to make a major move into the U.S market," continued Kuyper.