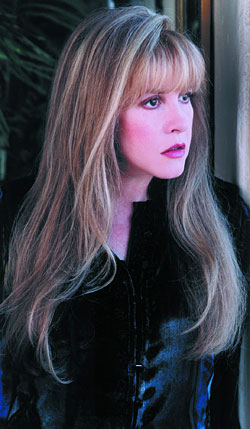 Rock legend Stevie Nicks will appear in a never-before-seen concert experience created exclusively for The Colosseum at Caesars Palace in Las Vegas in four May shows.
"Stevie Nicks is one of the world's most popular rock music icons and she is a perfect fit for The Colosseum at Caesars Palace, a world-class entertainment venue. The opportunity to see such a great performer in such an intimate setting will be a most memorable experience for our guests," said Mark Juliano of Caesars Palace.
As a singer/songwriter solo artist and as a member of pop music's famed Fleetwood Mac, Stevie Nicks has enjoyed phenomenal success. The artist, born in Phoenix, Arizona, joined Fleetwood Mac in January 1975 and the band went on to sell well over 50 million albums.
Their classic multi-Grammy award winning album Rumours is considered by experts and fans alike to be one of the greatest albums recorded in the history of rock and roll. Nicks penned several hits as part of Fleetwood Mac including Rhiannon, Dreams, and Landslide.