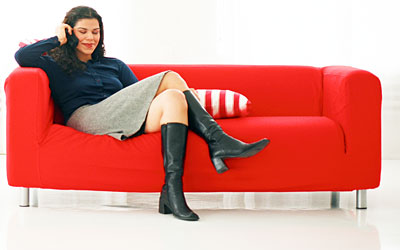 iAnywhere Solutions today announced XcelleNet Afaria Security Manager for Windows Mobile-based Smartphones. Extending its support for a diverse array of frontline devices and platforms, this latest release establishes Afaria as a solution that addresses security and device management for Smartphones, handheld devices, laptop computers, and tablet PCs from a single console.
Windows Mobile-based Smartphone deployments continue to grow as enterprises seek to empower frontline employees with access to critical information. While the consolidation of critical business data and communication tools including voice and e-mail represents a significant advantage for frontline workers, unprotected devices present an equally great IT risk if not properly managed and secured.
"Smartphones have the capacity to hold substantial amounts of critical - often proprietary - data. However, their small size makes them susceptible to loss or theft. Enterprises must leverage the benefits of smartphones and counter the threats they may expose by implementing an effective device management and security framework," said Joe Owen, vice president engineering, XcelleNet Products, iAnywhere. "Security Manager for Smartphones extends iAnywhere's leadership in both managing and securing the broadest array of enterprise mobile devices with a single solution."
XcelleNet Afaria Security Manager for Smartphones is the first enterprise solution to provide the centrally managed, policy-based security solution required by enterprises. From the same administrative console that delivers management capabilities, enterprises can define, deploy, and enforce security policies that control the following:
User authentication through enforced power-on passwords
Data encryption on the device and on removable storage cards
Device and data lockdown - and data wipe - in the event of loss or theft.
Policies can be targeted at user groups or groups of devices allowing appropriate levels of security to be set for different user populations where necessary.
XcelleNet frontline management products, Afaria and RemoteWare, allow companies to centrally manage and secure technology used on the front lines of business by mobile and remote employees.