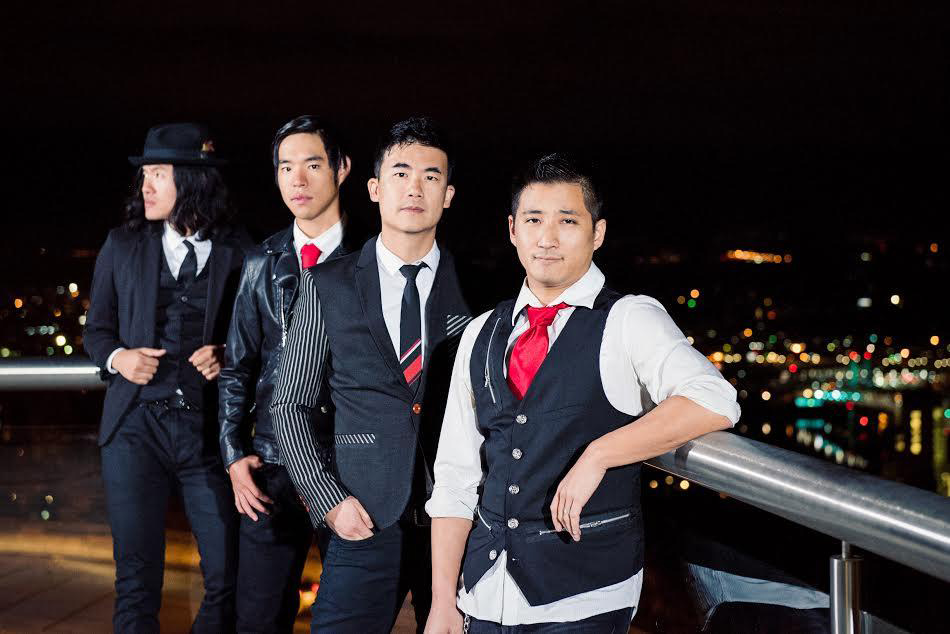 Portland's The Slants, the world's first and only all-Asian-American dance rock band, will perform at this year's Matsuri, to be held before Otakon 2017.
The Slants offer up catchy dance beats, strong hooks, and a bombastic live show. The music is the perfect combination of Eighties driven synth pop with hard-hitting indie, floor-filling beats which fans affectionately dub as Chinatown Dance Rock.
In addition to the music, the band is actively involved with helping marginalized communities, leading discussions on race and identity, and raising awareness of social justice issues.
They've been featured on Conan O'Brien's Team Coco, BBC, NPR, NBC, IFC TV, Huffington Post, MTV, TEDx, and over 1,500 radio stations, TV shows, magazines, and websites across 82 countries.
Twenty international tours, including appearances in 48 of the 50 U.S states, have led to headlining showcases at major festivals such as SXSW, MusicfestNW, San Diego Comic-Con, and Dragon Con.
The band has also provided support for The Decemberists, Mindless Self Indulgence, Girl Talk, Apl.De.Ap (of Black Eyed Peas), Blindpilot and Shonen Knife. In 2011, The Slants worked with the Department of Defense for a series of shows at U.S and NATO bases in Eastern Europe, dubbed Operation Gratitude.
Every one of their last nine music videos has gone viral, gaining tens of thousands of views within days. Their single, You Make Me Alive has nearly 350,000 views.
Two recent music videos featured martial arts choreography by Sammo Hung (The Matrix, Ip Man & Enter the Dragon) and feature international stars Daniel Wu and Shu Qi.
They've won Album of the Year and Editor's Choice from dozens of magazines, including Willamette Week, L.A. Weekly, Shojo Beat, Village Voice, City Beat, and Rockwired.