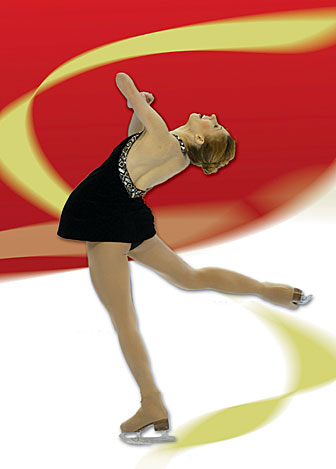 MediaZone.com and U.S. Figure Skating launched The Figure Skating Channel, the first broadband figure skating channel. Figure skating fans around the world can tune into an entire season of selected competitions from the 2005-2006 U.S. Figure Skating competition season.
"U.S. Figure Skating is very excited to have teamed with MediaZone.com to launch this first-ever broadband channel for figure skating," said David Raith of U.S. Figure Skating. "The Figure Skating Channel reflects our commitment to encourage participation and achievement in the sport of figure skating by showcasing it to all the continents around the world. We look forward to our relationship with MediaZone.com as they offer a high-quality broadband experience to fans worldwide."
The Figure Skating Channel will showcase more than 100 events in every discipline -- ladies, men's, pairs, ice dancing and synchronized team skating -- from the juvenile level through adult. For the first time, skating fans, coaches, parents and fellow skaters can watch selected qualifying competitions of skaters of all ages from all over the United States.
For fans who sign up early, there is an introductory discount to subscribe to The Figure Skating Channel. An annual subscription is offered at an introductory price of $99.99 through November 15, 2005. Fans can watch figure skating live, near-live, or anytime at their leisure via high-quality streams and downloads with pause and rewind capabilities. For one price, fans can watch selected figure skating events all year long. Fans can also view a single event of a competition for $4.99 per event.
U.S. Figure Skating chose MediaZone.com as its partner because of its ability to offer a turnkey solution of delivering and marketing paid media coupled with full content security, billing and customer care.