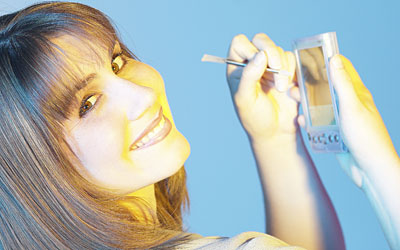 Mitsubishi has created an alliance with Xpaseo to provide RFID-based wafer tracking solutions for the semiconductor industry.
The solution is based on Mitsubishi Electric's Java-based Platform Controller (JPC), a real-time information gateway, capable of wirelessly collecting and managing real-time data from RFID reader networks and communicating directly to the Xpaseo RFID Integration Suite. Xpaseo's software is optimized to integrate with existing ERP systems, reducing time and expense normally associated with the implementation of RFID systems.
In semiconductor applications, the Mitsubishi Electric-Xpaseo solution is capable of tracking the location of FOUPs and wafers throughout the manufacturing process, including inbound, WIP, outbound and spare parts inventories.
The Mitsubishi Electric-Xpaseo technology brings a hardware-based wireless approach to RFID data collection and management, enabling very high throughput, handling and scalability unmatched by a traditional software approach.
"Xpaseo enables businesses to seamlessly introduce RFID technologies to their existing infrastructure," said Chellappa Dhanukodi of Xpaseo. "We provide niche applications that leverage RFID data, so semiconductor companies can realize rapid returns on RFID investments."
Mitsubishi Electric Factory Automation provides factory automation solutions.
Xpaseo develops and markets comprehensive RFID solutions.