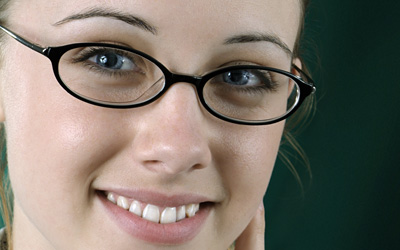 Samsung has licensed the Serial ATA (SATA) intellectual property (IP) of Silicon Image for both its Application Specific Integrated Circuit (ASIC) library and its own product development efforts. Samsung is porting Silicon Image's market-leading SATALink core to its 0.18-micron and 0.13-micron processes, as well as leveraging Silicon Image's SATA Link/Transport logic and PHY to manufacture Samsung-branded integrated SATA drive controllers.
Kim Kwang Hyun, vice president of system LSI division, Samsung Electronics, noted, "Samsung is committed to providing world-best device solutions. Silicon Image has established a solid reputation as a leading provider of SATA ICs, and we are pleased to make their silicon-proven SATA technology available in our ASIC core library. Samsung is the first ASIC company to offer SATA cores to chip and system designers throughout the world. It was straightforward porting their industry-leading technology to our 0.18 and 0.13-micron processes, and by licensing Silicon Image's SATALink core, we will be able to bring integrated SATA drive controller solutions to market far more quickly."
Silicon Image Chief Executive Officer David Lee stated, "We have seen strong global interest in our IP licensing program and are pleased to license our SATA technology to Samsung. Samsung is a world-class semiconductor manufacturer and top-tier system-on-a-chip (SOC) integrator providing world- class, total ASIC solutions based on various technologies such as high-speed interface, process mixed-signal and memory cores. With this licensing relationship, we are leveraging our host-side SATA success to proliferate our technology on the drive side. In addition, Samsung is the first ASIC company to offer Silicon Image's IP to its customers through their ASIC core library. Licensing relationships such as this help drive SATA adoption and grow the market opportunity for Silicon Image-based solutions."
Samsung will be offering its ASIC foundry customers a 1.5 Gbps SATA Link/Transport and PHY fabricated in a 0.18-micron process and a 3.0 Gbps SATA PHY fabricated in a 0.13-micron process. The 1.5 Gbps offerings are available now, with the 3 Gbps PHY targeted for the first quarter of 2004.
Silicon Image has shipped over 3 million SATALink solutions. The SATALink core is compliant with the SATA 1.0 specification and supports all SATA II extensions to the Serial ATA 1.0 specification. Multiple configurations of Silicon Image's SATALink core are available for licensing, including SATA host and device-side logic cores, and a PHY core.
Silicon Image's core IP licensing program is designed for SOC integrators incorporating SATA, High-Definition Multimedia Interface (HDMI) and Digital Visual Interface (DVI) capability in their designs. Featuring an extremely flexible, uncompressed audio and video interface, Silicon Image's HDMI- compliant PanelLink Cinema cores are designed for consumer electronics products that transmit or receive premium digital content. Silicon Image's DVI-compliant PanelLink cores operate at the full DVI bandwidth of 25 to 165 MHz, supporting high-resolution displays with resolutions from VGA to UXGA (1600 x 1200) and beyond in a single-link configuration.
IP licensing is part of Silicon Image's overall strategy to leverage its core technologies into market segments where the company does not directly supply products. Silicon Image tests interoperability and promotes compliance by sponsoring industry PlugFests and by hosting compliance test centers. As a result of this extensive verification testing and a proven track record shipping millions of DVI, SATA and HDMI devices, Silicon Image's designs are widely considered the gold standard against which others test their interoperability.
All Silicon Image cores come with design files, simulation and verification environments, and complete documentation. Licensees are supported through individual, secure portals where they can access the core's files and documentation 24/7.
Silicon Image designs, develops and markets multi-gigabit semiconductor and system solutions for a variety of communications applications demanding high-bandwidth capability.