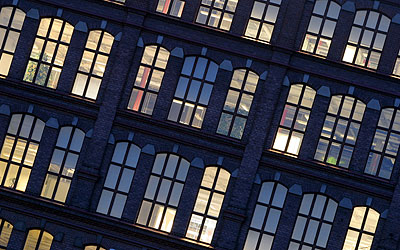 After taking on one of the most comprehensive municipal government and utility projects in the United States, TUI Consulting announced today the successful implementation of the SAP Enterprise Resource Planning system for the City of Tacoma and Tacoma Public Utilities. The new system includes both the SAP R/3 system, which went live on October 6th, and the SAP utility-specific Customer Care System (IS-U/CCS), which went live on November 3rd. This is the first time a single organization has implemented both the Industry Solution for Public Sector (IS-PS) for government and IS-U/CCS for utilities as a single instance of an SAP system.
Tacoma selected TUI Consulting to implement the SAP solution after an exhaustive 2-year search, which examined both best-of-breed and enterprise resource planning (ERP) solutions. According to Karen Larkin, Project Director for the City of Tacoma, a major reason TUI was selected was because they delivered a well-structured and well thought-out management plan even prior to their selection. "They had clearly spent a lot of time understanding our business model, and building a solution that addressed our specific needs," said Larkin.
Another factor in the selection was the level of expertise of the TUI consultants involved in the project from the beginning of the selection process. "Every one of the 70-plus TUI consultants involved throughout our project has an extremely detailed but practical understanding of the SAP system. They also have a cooperative and collaborative approach to finding solutions, and clearly consider themselves a part of our team. We definitely believe we made the right choice in our implementation partner."
The new system will support the City of Tacoma's general government departments as well as Tacoma Public Utilities, which provides 183,000 of Tacoma's citizens with electricity, water, storm drainage, residential and commercial solid waste, sanitary sewer, cable and Internet service. In addition to managing the billing service for these accounts, the system will calculate payroll for 5,500 and provide one integrated work management system across all the City's divisions.
"The project team did a phenomenal job. The timeline and the resources were aggressive, and it's amazing that they accomplished what they did," says Linda McCrea, Tacoma Water's Water Distribution Manager, who participated in both the Steering Committee and the Leadership Forum and served as a Go-Live Coordinator. "We basically threw out every system and every process we had, and started from scratch, building an entirely new way to do our business and training every single employee in new ways to do their jobs. And we did it all in 18 months."
The City replaced 100 legacy systems with the SAP solution, and merged six major databases -- including the old Customer Information System, the HR application (PeopleSoft), Financials, Permitting, and Tax & Licensing. Taking advantage of the industry-best functionality of the SAP system, the City also streamlined its business processes, reducing from 650 individual processes (some of which were used by multiple departments) to only 350 overall. For example, the City used to have three or four different ways to create a purchase order, varying by division; they now have one. The project also required the integration of the SAP system with three different geographic mapping (GIS) systems, each used by a different division.
The City's project team consisted of 75 TUI consultants and 85 City employees dedicated full time for the 18-month duration of the project. In addition, 200 - 300 City employees were involved part time at various points in the project, to map business processes, cleanse data and conduct final user acceptance testing.
Employing TUI's unique approach, the City project team spent the first three weeks training on the SAP systems. This step helped the team understand the system well enough to make educated decisions about configuration, and according to Bill Schatz, Tacoma Public Utilities' Customer Services Manager, this made the City employees effective on the project almost immediately. TUI also uses templates and worksheets that facilitate business process mapping and system design, further accelerating the project.
The SAP systems is expected to deliver benefits throughout the organization. General processes like HR and payroll will be more streamlined. Financial information will be immediately available, rather than the months the City used to have to wait for certain reports. Customers will get better service as more information is available at users' fingertips -- all account changes, such as charges and payments, are visible immediately; field service crews will be linked electronically so customers can get up-to-the-minute status updates for service calls.
"We're simply going to be able to do more for our customers because we've gained efficiencies across the organization," says Mark Crisson, Director of Utilities. "We're already getting feedback from employees that they're beginning to understand the potential of the system, both what it can do for them and what it will enable them to do for our customers."
Customers will now have direct access to their accounts, and will increasingly be able to do more of the work that customer service representatives did, like pay bills, view account information, and answer their own questions about City services. "We'll be promoting this self-service aspect strongly as we move forward," says Crisson. Customers will also be able to choose their payment due dates, combine bills for multiple properties, and have all metered services appear on one bill.
Schatz adds, "I don't even think we know all the benefits we'll have when the dust settles, but we do know we'll have a stronger organization."
TUI Consulting is an SAP Services Partner focused specifically on the utilities industry and public sector organizations. TUI improves business operations for its customers through the business process optimization, implementation, training, and support of SAP's Business Suite.