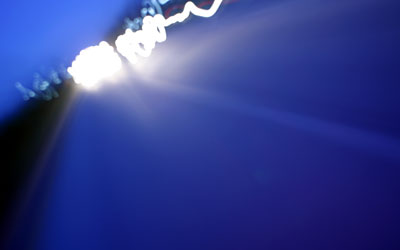 EXE Technologies today announced a major application program interface (API) solution for radio frequency identification (RFID) systems that enables the company's EXceed Warehouse Management System (WMS) to take advantage of this important emerging technology more efficiently.
The new EXceed RFID program will support multiple emerging industry standards for management of incoming goods, inventories and fulfillment, with RFID tagging as a value-added service in both commercial and governmental installations.
"Obviously, there has been great interest in supplementing bar code labels and scanners in warehouses and distribution facilities with RFID systems. Along with an anticipated reduction in manual labor for goods receipt, putaway and fulfillment, we expect to see RFID tagging emerge as a service our customers can provide to their customers through our EXceed Fulfill Suite," explained Joe Cowan, EXE president and chief executive officer.
"However, investments in new technology systems often result in conflicts with, or even obsolescence of existing systems," Cowan said. "Our customers are heavily invested in wireless infrastructure, barcode scanning, mobile computing -- even voice technology. Obsolescence of these systems is expensive and unnecessary. RFID should integrate and work together with these systems to allow each technology to continue to provide returns on the investment for many years to come.
"The U.S. Department of Defense and leading corporate entities such as Wal-Mart are leading the RFID charge while promoting different standards for RFID tags," he noted. "This conflict not only increases the costs of such systems but can result in incompatibility among RFID solutions. We're confident these conflicts will be resolved. However, while others are scrambling to align themselves in support of one standard or the other, our broad global customer base requires that we offer solutions flexible enough to embrace multiple standards."
EXE offers a matrix approach to technology applications that will allow complete solutions to evolve based on the interaction of existing hardware and software technologies such as barcodes, wireless computing, voice interaction, and RFID -- even from multiple suppliers. The company will assist customers to continue to use their existing systems investment while integrating emerging technologies to better manage smooth phase-ins.
"Since EXE doesn't manufacture tags or readers, the standards don't really have much effect on our software code," Cowan said. "It's all a matter of context. Data in or out is still data, and we simply need to be able to map the content of the tags to and from our databases. As long as we know where to find the data and what format it's in, we can make it useful to EXceed. Our challenges are identifying the specific business problems to which RFID can provide the solutions, and providing appropriate technologies for each specific customer."
The key to the EXE program is EXceed RFID, which serves as the bridge between emerging RFID standards and EXceed applications. The company's growing set of APIs preserves the business logic already resident and refined in its EXceed products and provides a universal RFID interface that enables today's RFID applications -- while providing an evolutionary path for meeting future standards as they are adopted. EXE will concentrate on solving customer business problems instead of writing one-off code sets for each RFID application.
"What makes our program unique is that we understand RFID in the context of our customers' business challenges as well as their investment in existing systems," Cowan said. "We will design integrated technology solutions and supply and support those solutions in flexible, future-proof offerings based on emerging corporate and government standards. Our RFID practice offers the appropriate hardware and complementary software for resale, and provides services through our Professional Services organization -- and through our technology partners.
"The end result is that RFID is one more arrow in EXE's quiver of warehouse management solutions," Cowan concluded. "Our strategic relationships with IBM and Symbol Technologies, as well as our other technology partnerships -- including Intermec, Genesta, Printronix, Loftware, and Tech Center LLC -- allow us to extend our long experience in the industry and to provide cutting-edge expertise even as the RFID industry is still maturing. Our commitment to proven technologies based on our core competencies and industry knowledge, as well as those of all of our partners, provides our customers with unparalleled access to the best practices, best products and best support available. EXE customers can be assured they're heading down the right path into the future, guided by providers who will separate the RFID reality from the hype."