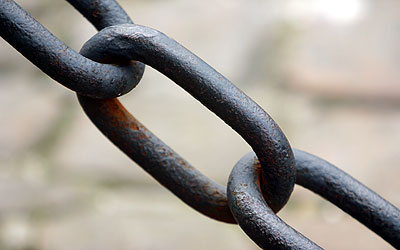 Manhattan Associates and Intellident announced today at the Softworld Supply Chain 2003 event in the UK, the development of a radio frequency identification (RFID) solution for supply chain execution. The joint RFID solution will enable organisations to achieve significant supply chain improvements by giving them real-time visibility into their supply chain, increased inventory accuracy, greater operational efficiency and improved customer service.
Using Manhattan Associates' supply chain execution solution, PkMS, information from an RFID tag can be captured, accepted and then executed against such distribution centre (DC) processes as receiving, put-away, replenishment, picking, packing and shipping. A live demonstration of the new solution will be on display at Manhattan Associates' booth, stand 240, at Softworld Supply Chain 2003 at the NEC in Birmingham on 26th and 27th March 2003. The live demonstrations will be complemented by educational sessions run by Jeff Baum, Senior Vice President International at Manhattan Associates, who will be giving presentations on RFID in the Solutions Centre on Wednesday 26th March at 10.00 and Thursday 27th March at 13.15.
"The emergence of RFID tags will change the face of business as we know it today and will propagate compelling new applications and productivity enhancements across the supply chain," said Allen Scott, Vice President of European Operations at Manhattan Associates. "RFID will undoubtedly create new opportunities for manufacturers, suppliers and retailers and will provide consumers with a totally new buying experience."
"Early applications of RFID technology in the supply chain are likely to provide companies with security benefits and productivity improvements," said Jim Hopwood, Managing Director at Intellident. "The solution we have developed with Manhattan Associates offers these things and more; it is one of the first to market in Europe and is a testament to the vision and leadership of Manhattan Associates and Intellident."
Within a DC, PkMS receives information about a product or pallet as soon as the product's tag passes within range of a reader. This eliminates the manual receiving processes of counting and scanning individual items, cartons and/or pallets. The data, once accepted, can then be acted upon instantaneously. Some of the potential benefits that RFID technology can deliver within a DC environment include improved inventory accuracy; increased order fill rate; improved security of products and reduced shrinkage; reduced safety stock; improved inventory turns; expedited cross docking; and warehouse labour reduction.
If this capability is extended to all of a company's operations, PkMS can update status changes to every single item of inventory across an entire company's DC network in a fraction of the time and with substantially less resources than are currently required.
Scott added, "For example, using traditional barcode scanning, a dolly-mounted pallet carrying 25 cases, would probably take an operative about 30 seconds to scan all the cases. With RFID tags and a reader, it may take five seconds for the dolly and its load to pass through the reader's field, which represents an 83% productivity improvement in this activity alone. The potential labour savings are substantial."
Manhattan Associates affirmed its commitment to RFID technology earlier this year when it announced that it had joined other global companies in supporting the Auto-ID Center, a not-for-profit research organisation. Headquartered at the Massachusetts Institute of Technology, the Center has sister laboratories at the University of Cambridge in the UK and at Adelaide University in Australia, and plans are under way to expand to Japan and China in 2003. Manhattan Associates is the first, and remains to date the only, supply chain execution provider to have joined the Center.
The Auto-ID Center is designing the critical elements and creating global standards for the next generation barcode, called the Electronic Product Code (EPC) Network. Through this program, Manhattan Associates will contribute to establishing a future standard where everyday objects with RFID tags can be identified anywhere automatically.
"The Auto-ID Center is one of the driving forces in developing RFID standards and solutions. Because RFID will have a tremendous impact on supply chain execution, it is critical that Manhattan Associates, as an industry leader, actively participates in this development process," said Eric Peters, senior vice president, strategy, marketing and alliances at Manhattan Associates.
Intellident is a leader in integration of RFID technology, specialising in the design and integration of asset tracking and supply-chain RFID solutions. The company combines the latest proven RFID technologies and equipment with their own unique ASSETRAK software system to provide clients such as Marks & Spencer, Unilever, Astra Zeneca and Nat West Bank with a cost effective single source solution.