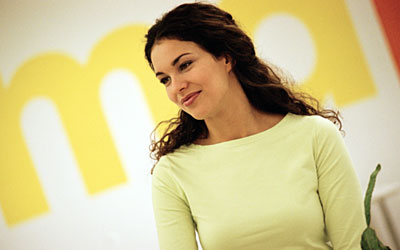 With the development of radio frequency identification (RFID) 13.56 MHz standards, end users for smart label, payment, transit, access control, logical access and other proximity communication applications expect that their RFID infrastructure be fully interoperable, allowing them to use tags or transponders from a range of providers.
Texas Instruments has responded to this end-user need with its S4100 Multi-Function Reader (MFR) Module. TI's MFR module is a highly flexible device that accepts all ISO/IEC 14443 and ISO/IEC 15693 standards-compliant 13.56 MHz RFID transponders, while providing an easy migration path to support current tags not fully compliant to these standards.
The MFR's unique software architecture enables users to download firmware upgrades down to the ISO standard protocol level when specifications are adjusted or new standards are added, without changing the hardware residing in the finished reader. This capability allows end-users to make RFID reader infrastructure investments today without worrying about reader hardware obsolescence when new applications are introduced or ISO standards are modified or developed.
With its flexible architecture and scalability to a variety of form factors, from circuit boards to embeddable modules, TI's Multifunction Reader provides systems integrators, reader manufacturers, distributors, and design engineers an adaptable reader technology for open RFID infrastructure implementations. Competing readers would have to be dismantled and reconfigured at the board level in order to make these adjustments.
"Quickly updating RFID reader firmware to handle variations in standards and transponders or new specs as they are developed is of utmost importance to our systems integrator and reader manufacturer customers," said V.C. Kumar, strategy manager for wireless commerce, TI-RFid Systems. "With our MFR reader technology, they can then guarantee that their RFID readers are truly interoperable across transponder and proximity integrated circuit chip (PICC) suppliers and protocols, and that future advancements in high frequency standards can be easily incorporated in the system down the road."
TI's Multi-Function Reader Module is easy to integrate into existing infrastructures and supports multi-applications such as payment, loyalty and many smart label applications. The new reader features an open software platform so that a range of application and security architectures can be designed in depending on the specific needs of the application. The design is also highly scalable to support custom requirements from plug-in to fully packaged solutions.
Texas Instruments Radio Frequency Identification Systems manufactures RFID tags, smart labels, and reader systems.