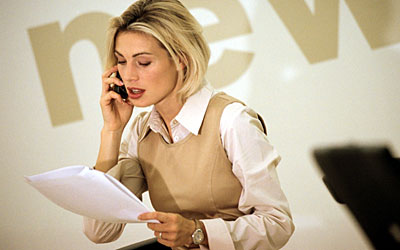 Zebra Technologies Corporation announced today that Christopher D. Hook, an industry leader in radio frequency identification (RFID), has joined the company to head its activities in developing market opportunities for RFID technology.
Mr. Hook, 48, has close to 20 years of experience in the creation, development and application of RFID products and systems. He comes to Zebra directly from the Uniform Code Council (UCC), where he directed RFID standardization activities, was the RFID "subject matter expert" for the UCC and EAN, and was closely involved with the integration and commercialization of research from the Auto-ID Center. Prior to the UCC, Mr. Hook was business development manager for RFID activities at Symbol Technologies. At Texas Instruments, he led the team that created the Tag-it "smart label" RFID technology. As a technologist, Mr. Hook has filed numerous patents on RFID technologies and systems, wireless LANs, and real-time location systems. He is a member of the Editorial Advisory Board for the leading automatic data capture journal "Frontline Solutions Europe," and is a frequent presenter at industry trade conferences. Mr. Hook has an undergraduate degree in electronics and mathematics.
"Zebra sees RFID as a complement to bar coding for enabling businesses to improve supply chain efficiency and implement other business process improvements," stated John Paxton, president of Zebra's bar code business unit. "We view RFID as an important growth opportunity and are making appropriate investments to develop and bring RFID solutions to market. Chris Hook is a recognized authority on RFID solutions and will be an important contributor to our strategy and product plans. In RFID marketing, he will be of great value to potential users who want to understand the technology and employ it successfully in their businesses."
Zebra Technologies has sold more than three million printers, including RFID printer/encoders and wireless mobile solutions, and also offers software, connectivity solutions, and printing supplies.