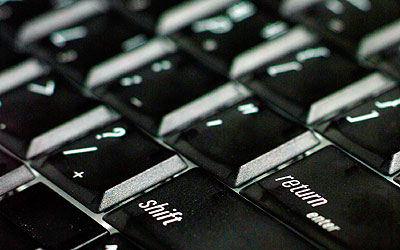 InfoLogix recently announced one of the first available wireless, full-function, Ruggedized RFID computers. The InfoLogix RFID SR Computer provides a combination of an RFID Interrogator, full function computer (running Microsoft Windows 2000 Professional, XP Professional, Windows XP Embedded, or Linux) and 802.11b Wi-Fi in a single ergonomic Ruggedized package.
This intelligent device enables RFID automation throughout the supply chain, including optimization of RFID read/write applications on forklifts, dock doors, conveyers, portals, outdoors environments, freezers, retail stores, healthcare, transportation and manufacturing. This provides a platform for true cost reduction and improved customer service.
Up until now, RFID Interrogators and read/write technology lacked the combination of RFID, wireless and an intelligent computer. RFID technology proposes several challenges, in filtering and transmitting information, that require intensive computing power. Using the InfoLogix RFID SR Computer at the point of data capture provides the best flexibility in developing RFID systems and applications. Because RFID is an automatic process, InfoLogix has provided additional features such as audio response and visual display adapters to assist in user confirmation.
"RFID technology has been widely lauded for its potential to provide an unprecedented level of product visibility across the supply chain, and InfoLogix is providing the transport mechanism," says Craig Wilensky, E.V.P., InfoLogix. "RFID-enabled systems have the capability to greatly reduce human error in data collection, reduce inventories, improve product availability, identify and reduce loss and waste, and help ensure safety and security. These Micro devices can be used in all of our vertical markets."
This Super Rugged (SR) computer houses a powerful Transmeta Crusoe CPU, as well as an assortment of multiple standard interfaces. The InfoLogix Super Rugged is fully sealed, even permitting temporary immersion in water; dust or warehouse debris is not an issue. Connectors for customized applications and a solid state IDE flash drive to eliminate drive failure due to shock, impact or vibration are available as options.
"InfoLogix has a deep understanding of the challenges of RFID technology and the expertise needed to enable RFID to improve supply chain performance. We provide organizations with architectural and program management leadership, combined with partner driven solution capabilities for successful RFID implementation," says Craig Wilensky.
InfoLogix manufacturers and provides solutions for the mobile workforce, including mobile computers, wireless technologies, professional services, software development and interactive video training through its Optasia division. InfoLogix offers a selection of mobile products and services in order to successfully implement, manage and deploy mobility projects across various market segments. The primary market sectors that InfoLogix serves today are medical, industrial, retail, pharmaceutical, sales force automation, and supply chain management. InfoLogix handles all phases of RFID projects and provides a single point of contact for implementation, support and maintenance.