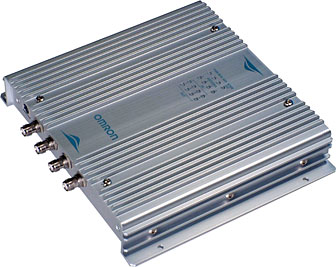 The new EPC UHF reader platform from Omron will support global frequency bands for the United States (915MHz), Europe (866MHz), and Japan (953MHz).
The reader platform enables high performance EPC Gen2 reading/writing and it features easy set up, advanced diagnostics, self execution and RF environmental monitoring functions.
"The V750 combines decades of Omron's experience with the design and manufacturing of RFID systems for a wide range of industrial and commercial applications. Our new platform is also the result of many customer and system integrator requests for an interrogator that can lower total installation costs and provide site analysis assistance," said Bill Arnold of Omron RFID.
The V750 runs on a light real-time operating system (RTOS) that meets high-line speed and I/O requirements for supply chain, packaging, and manufacturing operations.