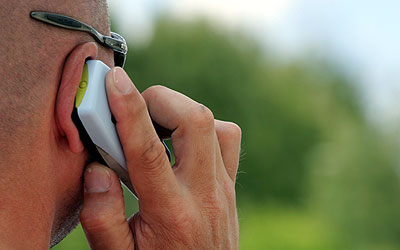 RFco today announced a $16.5 million Series A round of funding, co-led by Allegis Capital, Advanced Technology Ventures (ATV) and Mobius Venture Capital. Technology Associates Management also participated in the financing. This initial round of funding will enable RFco to develop and take to market its revolutionary RF IC product family.
RFco also announced that Bob Ackerman, managing director, Allegis Capital, Wes Raffel, general partner, ATV, and Greg Galanos, executive managing director, Mobius Venture Capital, have joined RFco's board of directors.
"The strength of RFco's disruptive technology is evidenced by the backing of a powerful investment syndicate of premier venture capital funds," said Rich Forte, chairman and CEO of RFco, Inc. "The investment will enable us to develop leadership products for the large and rapidly growing wireless markets. This is the single largest opportunity in the semiconductor industry today."
"The wireless industry is a highly competitive arena for a start up right now," said Bob Ackerman, managing director, Allegis Capital, "but we are confident that RFco's revolutionary technology and seasoned management team uniquely position the company to capture a large, relatively untapped segment of the existing and future wireless market."
RFco has assembled a world-class management team from the semiconductor industry to lead the company. The team includes;
Rich Forte, chairman and CEO of RFco, is a 40-year semiconductor industry veteran with experience leading businesses from inception to IPO, as well as running large, profitable ventures. Mr. Forte previously held positions as president and CEO of Integrated Telecom Express (ITeX), a broadband communications company, and president and CEO of Vantis Corporation, a subsidiary of Advanced Micro Devices (AMD). Mr. Forte spent 12 years with AMD, most recently as senior group vice president of the communications and components group.
Ralph Cognac, RFco's chief marketing and sales officer, has over 35 years of experience in sales and marketing in the semiconductor industry with both startups and established corporations. He was chief marketing and sales officer of ITeX and served as vice president at Integrated Device Technology (IDT), Mosys, and Synergy Semiconductor, which he co-founded. Mr. Cognac also held executive management positions at AMD and Motorola.
Jim Kubinec, chief technology officer and 39-year veteran of the semiconductor industry, previously served as a senior AMD Fellow, where he led the development of over 59 chip products and authored 19 patents. Mr. Kubinec also held positions at Fairchild Semiconductor, National Semiconductor, and Mitel. He founded Sierra Microsystems and was the president of Tahoe Design Center as well.
Nathan Silberman, vice president of engineering, brings over 32 years of experience to RFco. Previously in his career, Silberman lead engineering teams at Philips, Intel, and Nortel, developed 15 wireless communication chip set products, and authored nine patents. At RFco, Mr. Silberman is forming a renowned team of engineers, already attracting several well-known and respected leaders in the space, to achieve the company's aggressive goals of changing the wireless landscape.
"RFco is an incredibly exciting venture bringing together some of the best minds in communication technology from the semiconductor industry," said Greg Galanos, executive managing director of Mobius Venture Capital. "We are honored to be part of the strong investment syndicate and look forward the company's future success."
"The opportunity to invest in RFco was one that ATV couldn't pass up," said Wes Raffel, general partner, Advanced Technology Ventures. "The company has a powerful combination of semiconductor industry veterans, who really understand the technology and its challenges, and an ambitious mission to change the way we think about wireless."