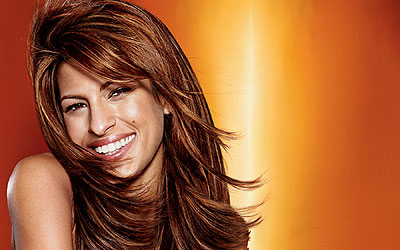 More than 230 golfers from around the country, including scores of Revlon employees will be joined by the Company's newest spokesperson and leading Hollywood actress Eva Mendes to raise money for two important causes.
Eva Mendes, Revlon spokesperson and one of Hollywood's hottest box-office stars, will be on-hand and will be available for interviews to greet guests and share important words. She currently stars opposite Antonio Banderas and Johnny Depp in Once Upon A Time in Mexico. Eva will also star in Out Of Time, her second lead role opposite Oscar-winner Denzel Washington. Her next leading role will be in Stuck On You opposite Matt Damon and Greg Kinnear, due out in December.
Eva Mendes has also conquered the publishing world in 2003 -- she can be seen on the cover of this month's Latina Magazine and will appear on the December cover of Shape. Elle named her one of the "25 New Faces for Fall" and In Style will feature a fashion layout with Eva in the November issue.
Jack Stahl, CEO and President of Revlon, will speak to guests about Revlon's support of this event and the Company's long-standing commitment to women's health issues.
Eva Mendes will greet participants in the "Putt for Cash" contest on the green for a chance to win a $10,000 prize. The winner will receive $5,000 and the other $5,000 will benefit the two causes. Two lucky winners will win a BMW Z-4 in the "Hole-In-One" contests.
Revlon is a world leader in cosmetics, skin care, fragrance and personal care and is a leading mass market cosmetics brand. Revlon's vision is to provide glamour, excitement and innovation through quality products at affordable prices. To pursue this vision, Revlon's management team combines the creativity of a cosmetics and fashion company with the marketing, sales and operating system of a consumer packaged goods company.