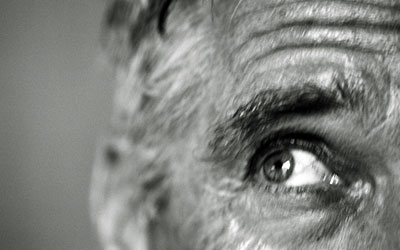 The retirement of massive numbers of experienced workers throughout this decade and beyond is likely to create widespread skills shortages in many companies, The Conference Board reports today.
The report is based on a survey of 150 human resources officers, recent Conference Board meetings with business executives and ongoing Conference Board research. It finds that the impending retirement of 77 million baby boomers -- the largest generation in American history -- could wreak havoc in the large number of firms that do not have action plans to stem this retirement tidal wave.
"The leading edge of boomers, now in their mid-50s, are beginning to retire," says Howard Muson, author of the report, "and not enough people are coming along in the much smaller Generation X, now 25 to 38 years old, to replace them. The unprecedented turnover rates in recent years among younger, mid-career employees will further shrink that pool of qualified replacements at many companies. There is a real question as to how many companies are prepared for the retirement tsunami already underway."
The Conference Board report shows that while companies devote significant time and money to find replacements for outgoing CEOs and other top officers, they are expending far less resources to groom successors for highly-skilled professionals and making sure that invaluable knowledge is passed on to younger workers.
Among the 150 companies covered in the report, 66 percent do not keep age profiles of their workers, 63 percent do not maintain inventory banks listing the firm's available skills and 49 percent do not assess their companies' training and development needs.
The report cites Deere & Company and General Motors as major exceptions to the nationwide trend. Deere & Co., a leading maker of farm tractors and lawnmowers, did some rudimentary workforce modeling in the late 1990s and discovered that over the next 10 years it could lose almost two-thirds of its salaried workforce from retirements. The company, which had done little hiring for several years, had to step up its recruiting of mid-career employees.
General Motors effectively coordinates its hiring practices with the mix of skills required to fulfill its strategic plan. GM's Human Resources Planning Group works with the division and business units to analyze the numbers of people and types of expertise each will need. The plan looks out two years and matches each model in the GM product portfolio with the manpower required to make and market it.
Deutsche Bank AG is one of the few European companies that has begun thinking of ways to preserve and pass on the knowledge of experienced employees. The bank has experimented with project teams that purposely bring together younger and older workers and encourage them to learn from each other. "Let the young profit from the older, and the older profit from the young," says Ute Drewniak, in charge of the German bank's age-diversity strategy.
Conference Board research suggests three major strategies companies can implement to head off the labor and skill scarcities:
HR departments must do a better job of planning future HR and skill needs.
Incentives should be devised to entice the best performers with badly needed skills to delay their retirements until younger people gain the experience to fill their shoes.
Companies need to improve strategies for capturing valuable technical expertise and history before it walks out the door.
The retirement wave will gain momentum as the economy recovers. It will reach a tipping point later this decade, Muson says, when boomers born between 1951 and 1959 -- who constitute almost half the generation -- begin to retire in large numbers. While some older workers are staying on the job because of stock market losses in IRA and 401(K) accounts, there are not enough of them to fill the emerging job gap, The Conference Board report notes. And, if the economy and stock market continue improving, these seasoned workers may decide to cash in their chips and retire after all.
Concludes Muson: "Persuading seasoned, still-productive workers to extend their careers seems to be the best alternative to replacing the large numbers who will be eligible (and financially able) to retire. Since workers in surveys say they'd like to keep working and earning, companies may well be able to get through the crisis with people they already have."
The Conference Board creates and disseminates knowledge about management and the marketplace to help businesses strengthen their performance and better serve society. Working as a global, independent membership organization in the public interest, we conductresearch, convene conferences, make forecasts, assess trends, publish information and analysis, and bring executives together to learn from one another.