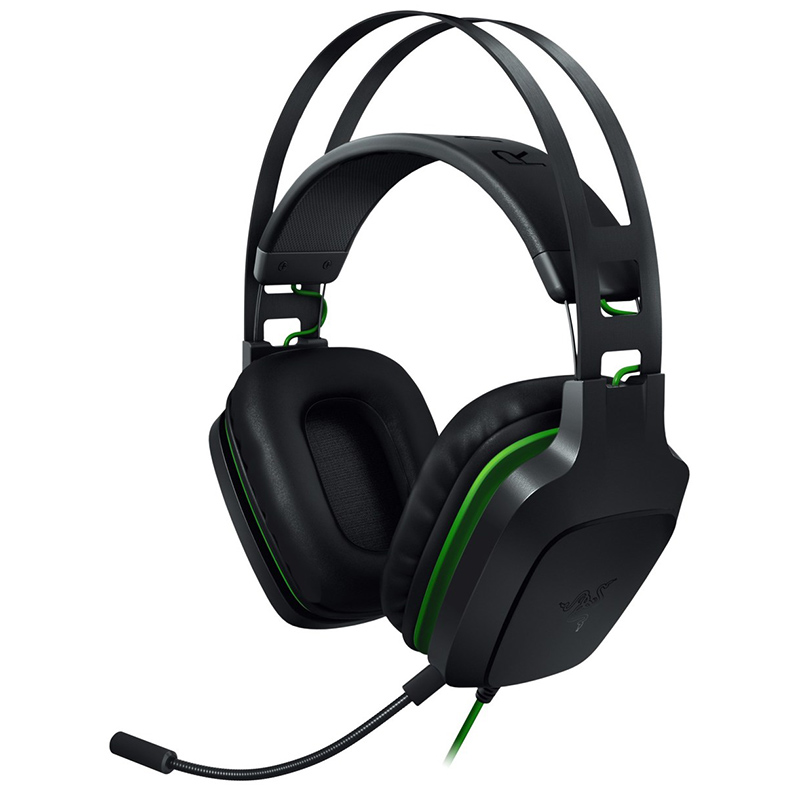 Neodymium is a chemical element with symbol Nd and atomic number 60. It is a soft silvery metal that tarnishes in air. Neodymium magnets appear in products such as microphones, professional loudspeakers, in-ear headphones, guitar and bass guitar pick-ups, and computer hard disks where low mass, small volume, or strong magnetic fields are required. On October 19, 2017, Razer announced two new gaming headsets for value-conscious gamers that use neodymium: the Razer Electra V2 Gaming Headset and the Razer Electra V2 USB.
The Razer Electra V2 is an essential headset for gaming which is compatible with the widest array of devices. The headset was designed to deliver outstanding sound quality and versatility regardless of the device being used. Its 40mm Neodymium drivers were custom-tuned to provide the best possible audio experience while gaming on PC or consoles, or when listening to music on a phone. A unified audio and mic connector makes it easy to use with any PC, Mac, Xbox One, PlayStation4, or phone with a 3.5 mm audio jack. A removable boom microphone complements gamers' mobile lifestyles.
The Electra V2 was designed for hours of continuous use. Comfort and durability features include a lightweight, flexible aluminum frame with a suspended headrest and plush leatherette ear cushions. A detachable boom mic allows for crisp, clear communication during battles or in phone conversations. Removing the mic allows for a streamlined, undistracted audio experience.
These high-end options, now standard on the Electra V2, were often limited to more expensive headsets until now.
The Razer Electra V2 USB shares all the features of the Razer Electra V2, but it is optimized for PC-only use via a single USB connection. Users can activate Razer green backlighting on the ear cups, and virtual 7.1 surround sound digital audio quality is delivered via Razer Synapse – Razer's cloud-based configurator.