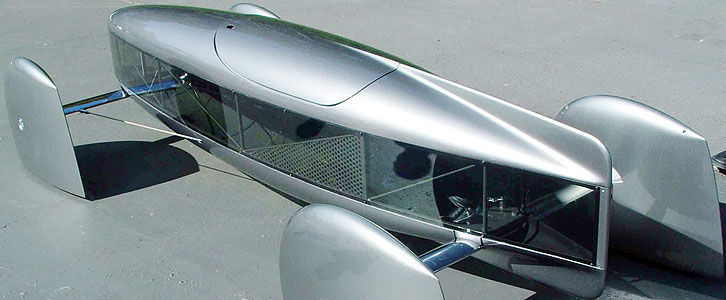 Nissan Design America (NDA) won Best in Design at the 2005 Extreme Gravity Racing Series. Dubbed the Nissan Flying Torpedo, this sleek race machine competed with ten other manufacturers.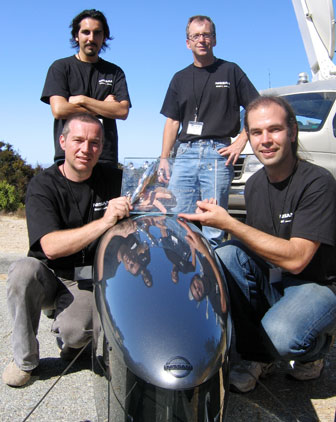 Designers Charlie Postins, Giovanny Arroba, Richard Plavetich, and Robert Bauer
A team of designers from NDA's La Jolla studio designed this long and sleek racing machine around the principal of aerodynamics. Measuring a slick 4'x4'x9', the vehicle is best described as an elevated fuselage with completely covered wheel skirts. After many months of concept work and design renderings, designers built the lightweight racer composed of a custom-built welded trussed frame and body that features an aerodynamic fiberglass shell and wheel covers.
The event helped support an organization founded to develop professional skills and introduce children to the field of car design.
Its exterior was designed in collaboration with Easy Racers bike shop, which provided NDA designers ideas for the most efficient design. The exterior shell, with a distinct polycarbonate window, provides the least amount of frontal area to the vehicle and allows full, wrap-around visibility for the driver.