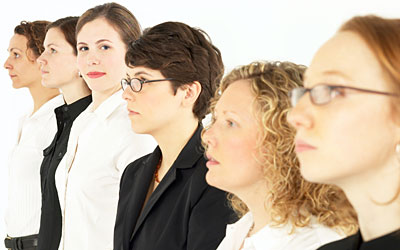 Critical Chain by Eliyahu M. Goldratt provides powerful yet simple techniques to solve project management's toughest problems. This book teaches companies to drastically cut project development times resulting in early completion within budget and without compromising quality or specifications.
Project Management for Dummies - Projects have been around since ancient times: Noah building the Ark, Leonardo da Vinci painting the Mona Lisa, landing a man on the moon--all projects. Over the past decade, the number of projects has exploded in the workplace. Projects, from large to small, are the way companies and organizations get work done. Project Management For Dummies dispels the notion that projects are large, technically complex undertakings that only MBA's can manage. This handy reference shows readers everything from how to assemble the right team, to figuring out a schedule, estimating needed resources, and managing the project as it progresses. Also included are real-life project management problems such as: how to get results when you have no direct authority over participants, what to do when team members don't follow through, how to handle differing departmental agendas, and how to balance your regular work with additional project management/participation responsibilities. This book delivers simple information for the new project manager on how to deal with the demanding profession. Shows how to develop schedules, build a project team, work within a budget, manage risk and uncertainty, and how to use technology to stay on track with the project.
The Complete Idiot's Guide to Project Management Using Microsoft Project 2000 provides an easy to use source of answers for all your questions regarding project management fundamentals and the industry's leading project management tool. It is for anyone who is just starting to use or is thinking of using Microsoft Project. Topics include integration between Project data and other applications, Project analysis, using Project in workgroups, tracking costs, and Web Integration.
Visualizing Project Management : A Model for Business and Technical Success - Project management is widely recognized as the next productivity frontier. With 49 years of experience in this area between them, the authors present a complete guide to successfully managing a project from inception to completion. Rather than offering a full inventory of management techniques, they decompose them into 10 essential elements to provide an innovative approach to project management using a universal project cycle. Excellent graphic charts and 3D models help readers understand the project cycle, enabling them to visualize how each element fits into the overall project picture. Effective project management is an essential skill in virtually every professional and technical setting and, like any skill, it is best mastered through the right combination of in-depth, expert training and hands-on experience. Profound in its simplicity yet unique in its completeness, the integrated approach presented in Visualizing Project Management focuses on the four essential elements of project management: 1. Common Vocabulary: Terms and jargon are defined as they are introduced, minimizing the vocabulary problems that can lead to conflict and undermine otherwise successful teamwork. 2. Teamwork: Each of the fundamentals of real teamwork-from common conduct to shared rewards-is discussed, along with strategies to strengthen this vital component. 3. The Sequential Project Cycle: Valuable lessons are provided to enable you to develop a template for project-unique tactics as well as achieve project-to-project continuity. 4. Management Elements: The authors provide all the techniques and tools you need to guide a project to its successful conclusion-the achievement of stated objectives, within budget and time constraints.