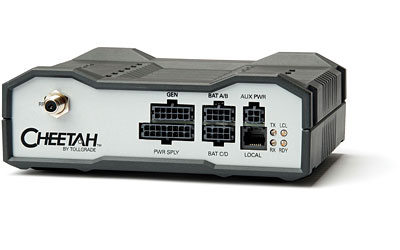 Tollgrade Communications has been awarded Certified status by the ECL Euro-DOCSIS Certification Board for its Euro-DOCSIS 1.1 status monitoring transponder during tComLabs' recently completed Wave 20 testing. Tollgrade's transponder for Euro-DOCSIS merges the benefits of SCTE-HMS status monitoring and Euro-DOCSIS standards, allowing operators to monitor their cable plant by transporting HMS status monitoring data over the shared Euro-DOCSIS infrastructure.
"Tollgrade's Euro-DOCSIS 1.1 transponder is the industry's first transponder certified for the Euro-DOCSIS network," said Mark Peterson of Tollgrade. "Tollgrade continues to expand its product line to meet the evolving needs of the status-monitoring marketplace."
Tollgrade's Cheetah product line provides fault/performance monitoring solutions for HFC, DOCSIS, Euro-DOCSIS and IP networks intended to enable cable technicians to significantly increase their plant operation efficiency. Cheetah systems are designed to to notify users of equipment failure instantly, warn of impending service interruptions and verify equipment status remotely.
Euro-DOCSIS 1.1 includes the features and capabilities beyond 1.0 that enable cable providers to deliver and support advanced services such as primary line voice, service level agreements and tiered services to meet demands of residential and commercial applications.
Tollgrade provides network assurance test and management solutions.