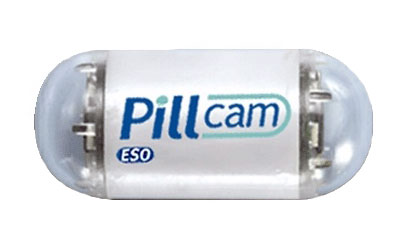 Design enhancements have led to the introduction of Given Imaging's Pill Cam , the swallowable diagnostic device that takes photos as it passes through a patient's esophagus, has been approved and will be making its way into use immediately.
Micron's new CMOS sensor, embedded in the Pill Cam, features a higher frame-rate than the original Pill Cam design. With one sensor at either end, and a frame rate seven times that of the first version, the new Pill Cam for esophagus transmits fourteen pictures per second to a receiver worn by the patient. The added capabilities dramatically increase the system performance and will enable medical professionals to diagnose throat disease and related ailments in the esophageal passage.
Micron is the provider of CMOS image sensors inside both of the Pill Cam designs. Working closely on performance specifications, Micron and Given engineers were able to increase the imager frame-rate, maintain low-power operations and develop a proprietary automatic lighting control.
Curtis Stith of Micron credits close collaboration with Given to enable these medical advancements. "This effort exemplifies Micron's commitment to innovation and technological improvement. It's a prime example of working closely with a customer to create advanced products that enable new applications. We're very excited that Given's Pill Cam products have received such prestigious recognition, and that they've received approvals for their next generation of product," he remarked.
Given Imaging (now part of Medtronic) provides patient-friendly solutions for the gastrointestinal community.
Micron manufactures and markets DRAMs, flash memory, CMOS imaging sensors, other semiconductor components, and memory modules for use in computing, consumer, networking and mobile products.