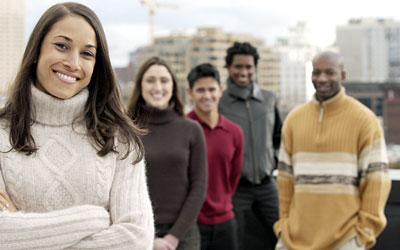 Data Systems International (DSI) today announced an expansion of its alliance with PeopleSoft whereby the two companies are developing complementary solutions to meet the new and emerging radio frequency identification (RFID) requirements. The new solutions will integrate PeopleSoft applications with DSI's award-winning dcLINK automated data collection software. This alliance supports PeopleSoft's own RFID solution announced earlier this week from National Manufacturing Week 2004.
Les Wyatt, General Manager of PeopleSoft EnterpriseOne, stated, "RFID is one part of PeopleSoft's vision and leadership in Demand-Driven Manufacturing, and a key enabler to streamlining material flow through the supply chain. DSI's RFID solution is known for its breadth and embedded compliance features. In addition, PeopleSoft's RFID solutions meet the emerging EPC global standards, which are being dictated by the Department of Defense, Wal-Mart and several major retailers. By developing solutions to address real business problems, we stay at the forefront of delivering enterprise software solutions for RFID."
The dcLINK suite of products is the first RFID solution available for the PeopleSoft EnterpriseOne and PeopleSoft World users that supports the required EPC Class1, Generation 2 standards, along with other current and previous RFID specifications. Its system architecture is uniquely designed to support Windows CE, Pocket PC and Windows workstation devices and a variety of printers capable of reading or writing RFID tags. The module also supports all leading database programs. The dcLINK suite includes features for the integrated use of RFID, voice recognition and bar codes on a single data collection system. The integration of multiple data acquisition technologies within a single platform greatly simplifies the task of integrating RFID into PeopleSoft applications.
The new DSI RFID solution provides:
Compliance with the required EPC Class 1 Generation 2 standards and all other standards available
Tight integration with the entire compliance process
Advanced technology that supports both reading and writing of RFID tags including:
Filtering both time-phased, as well as tag-dependent data
Transaction routing
Verification
Marking and construction of EPC numbers
Integration of portal or handheld interrogators into PeopleSoft applications
Full support of the ASN process
Flexible transaction workflow engine that accommodates established business processes
Due to its leadership position in automated data collection and its advanced technology, DSI is the largest provider of ADC solutions in the multi-platform enterprise software arena. DSI's suite of automated data collection solutions, dcLINK, has been implemented at more than 1,500 client installations worldwide, making it the best-selling data collection solution for PeopleSoft.
Mike McGraw, Chairman and CEO of DSI, said, "DSI's RFID solution for PeopleSoft applications reinforces our position as the leader in automated data collection. I'm delighted that PeopleSoft recognized DSI's commitment to R&D and dcLINK's superior technology when it partnered with us in this area. In the end, our clients will be the real beneficiaries."
The DSI RFID enhancements will be available for PeopleSoft applications in Q2 2004, in conjunction with the general availability of the necessary RFID hardware. Solution demonstrations utilizing prototype hardware are currently available.
DSI provides solutions in the areas of Attendance and Labor Reporting, Pallet Tracking, Fixed Assets, Sales Force Automation, Field Automation, and Knowledge Management. DSI also provides IBM e-Servers, data collection hardware, implementation services, media, training, customer support and process improvement consulting.