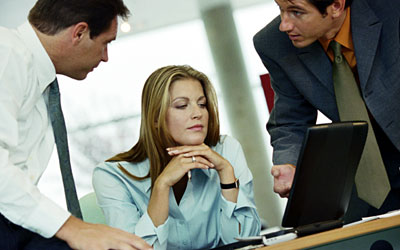 PayPal today announced the opening of its new corporate headquarters in Mountain View, California. The new building was completed in April and consists of three stories totaling 56,000 square feet. It will accommodate up to 300 employees, leaving PayPal room for continued growth. PayPal's move to a new headquarters was necessitated by the company's increasing employee base and reflects PayPal's success in the marketplace. PayPal completed an initial public offering in February of this year.
The PayPal office is located in thriving downtown Mountain View and affords PayPal employees easy walking access to CalTrain and the South Bay's light rail. Employees can also enjoy a diverse array of shops, sidewalk cafes and other eateries as well as various galleries and fine art performances. 'The opening of our new headquarters demonstrates PayPal's commitment to its employees -- the people who have made PayPal the success story that it is,' said Peter Thiel, co-founder and CEO of PayPal. 'Our employees were clear in their desire for a downtown location and Mountain View was able to offer us a wonderful work environment and numerous amenities.'
'PayPal is one of the first technology companies to move to downtown Mountain View,' said Mountain View Mayor Sally Lieber at the ribbon-cutting ceremony. 'I'm pleased that PayPal is able to become a partner in the development of the city of Mountain View.' 'We are thrilled that PayPal chose to relocate in downtown Mountain View,' said Carol Olson, President and CEO of Mountain View's Chamber of Commerce. 'Our downtown restaurants and retailers look forward to the increased business of PayPal employees, and the Chamber has already been pleased at the management's desire to be involved in the community.'
PayPal worked closely with the City of Mountain View, Vance Brown, Rodriguez and Partners, Inside Source, James Manning Consulting and Protection Plus Securities, to ensure that the development, design and the building were completed on time.
PayPal enables any business or consumer with email to send and receive online payments securely, conveniently and cost-effectively. PayPal's network builds on the existing financial infrastructure of bank accounts and credit cards to create a global payment system. PayPal has more than 17 million member accounts, including more than 3 million business accounts. In 2001, PayPal processed over $3.5 billion in payments. Based in Mountain View, California, PayPal is available to users in 38 countries including the United States.