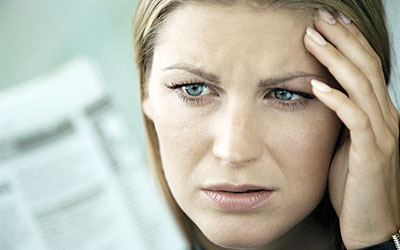 Exaggeration of the risks attached to outsourcing business functions is stopping companies make potential productivity gains and improved profitability.
New international research commissioned by LogicaCMG reveals that companies are making subjective rather than objective decisions about the processes they outsource - from payroll and finance to IT. In the UK and France in particular, companies view outsourcing as a highly risky business.
Initial research findings suggest organisations currently aim to cap outsourcing activity to 18 per cent of their systems and processes. In contrast, analysis by LogicaCMG shows the optimum balance is actually struck if 70 to 80 per cent of systems are outsourced.
The perception of risk is at its peak in the UK and its lowest in Germany. When asked to grade risk attached to outsourcing on a scale of one (no risk) to 100 (high risk) companies in the UK gave a mean score of 35. In France this lowered to 29, in Australia it scored 22 while in Germany it reduced to 14.
Bob Fawthrop, managing director international outsourcing business, LogicaCMG said: "Most organisations assume that keeping key functions in-house carries zero risk. But this approach can sap internal resources which can impact business performance. Outsourcing mission critical tasks can run contrary to a business's natural instinct, but misplaced cautiousness can seriously affect a company.
"This research indicates that there is little rational evaluation of the real risks of outsourcing. To achieve the correct balance requires careful analysis of strategy, business requirements, resources and the future market; plus a review of the existing IT and business systems."
The research, currently covering 110 companies across five countries, also confirmed that cost reduction is the main driver behind outsourcing, cited as 'important' or 'very important' by 82 per cent of companies surveyed.
Other perceived benefits of outsourcing were 'improved business performance' (cited by 79 per cent), 'improved service delivery' (73 per cent) and 'cost management / predictability' (65 per cent). 'Reduced commercial risk' was quoted as a benefit by only 40 per cent of the sample.
Information technology is the function most often outsourced - quoted by 31 per cent of companies questioned - in all countries except Germany, where supply chain management is more commonly externalised.
Fawthrop said: "Even though outsourcing is a global phenomenon, this research shows there are still wide differences in attitude and approach to outsourcing between different countries. Overall, however, what is evident is that even though most companies accept a given level of outsourcing can yield significant benefits, they have not been able to overcome a perception of risk attached to the process.
"LogicaCMG advocates a blended model of outsourcing that allows organisations to minimise their sourcing risks, so that potential benefits can be properly evaluated rather than just by perception."
LogicaCMG (now CGI) provides management and IT consultancy, systems integration and outsourcing services to clients across diverse markets including telecoms, financial services, energy and utilities, industry, distribution and transport and the public sector.