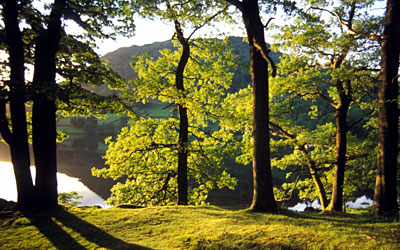 Camping, Hiking, Outdoor Gear, Snowsports, Travel, Cycling, Flyfishing, Conditioning- Outdoor gear, apparel and adventure travel information. Shop for camping, hiking, cycling, flyfishing and snowsports equipment. Live advice, gear reviews and feature articles - Outdoors, camping, outdoor gear, hiking equipment, apparel, rock climbing, backpacking, adventure, active, travel planning, sporting goods, trips, supplies, snow sports, clothing, skiing, wilderness, paddling, accessories, back packs, fleece, jackets, snowsports, tents, sleeping bags, boots, backpacks, trekking, poles, campground, travel guides, mountainbiking, outerwear, camping, getaways, outside, Outfitters, parkas, maps, camp stoves, snowshoes, cycling, canoe, Patagonia, North Face, Nike, ACG, snowboarding, conditioning, hats, flyfishing, gloves, kayaks, biking, camping, Columbia, Sportswear, Pearl, Izumi, Helly, Hansen, paddle, travel books : Altrec
Camping, hiking, climbing, snow sports, boots, bikes, tents, boats, camping, hiking gear, outdoor gear, backpacking: REI
Sporting gear and apparel since 1912 . . . for people who love the outdoors - LL Bean, men's, women's, kid's, clothing, clothes,shopping, fleece, boots, tents, backpacks, packs, shirts, pants, shorts, sweaters, original, spring, summer, fall, winter, outdoor gear, sporting goods, hiking, camping, cycling, Spring, Summer, Fall, Winter : L.L. Bean.
Innovative designs for outdoor recreation - kid's gear, headwear, handwear, footwear, clothing, bivy sacks, backpacking, repair, medical, travel : Outdoor Research.
Bicycling, Camp Furniture and Cots, Camp Coffee, Camp Tools, Children's, Climbing Gear, Clothing for Men, Clothing for Women, Clothing for Children, Clothing by Brand, Communications, Compasses and Orienteering, Complete Catalog, First Aid, Food, Footwear, Hot Deals, Insect Deterrents, Just Added, Kids, Kitchenware, Knives, Lights and Lanterns, Maps Packs, Personal Care, Pets, Screen Houses, Ski and Snowboard Accessories, Socks, Stoves, Sleeping Gear, Sunglasses, Ski Goggles and Binoculars, Survival, Tents, Travel, Walking Sticks and Poles, Watches, Water Bottles, Water Filtration/Purification, Watersports, Weather Gadgets, Web Bargains, Winter Travel : Campmor.
Experts in climbing, hiking, backpacking, and all other outdoor adventures - the best selection of expedition quality gear. Top brands, fastest service, secure transactions and FREE US ground shipping. Specializing In Human Powered Pursuits . . . Climbing, Backpacking, Mountaineering, Camping, Skiing, Indoor Climbing and more - mgear, mountain gear, gear, outdoor gear, climbing gear, hiking gear, backpacking gear, survival gear, camping gear, sporting gear, climb, climbing, hike, hiking, climb, climbing, backpack, backpacking, footwear, boots, hiking boots, sleeping bag, sleeping bags, tent, tents, backpack, backpacks, arcteryx, dana designs, patagonia, k2, metolius, charlet moser, mountain hardwear, grivel, koflach, prana, kavu, marmot, thenorthface, the north face, msr, la sportiva, sportiva, bibler, black diamond, expedition gear, expeditions, outdoors, backcountry, rock, rescue, books, maps, supplies, equipment, gear, waterproof, all weather, adventure, travel, extreme, guides, mountaineering gear, ski, skis, skiing, shopping, winter, telemark skiing, cross country skiing, crampons, ice tools, ice, avalanche, transponder, gps : Mountain Gear.
The Outward Bound Backpacker's Handbook - Author and mountaineer Glenn Randall entertains as he teaches, using witty accounts from a lifetime in the outdoors to illustrate lessons on packing light, planning a route, keeping warm in the cold, and steering clear of mosquitoes, bears, and poisonous plants. A beautiful alpine hike spoiled by "toilet paper flowers" along the trail highlights, for instance, the need for sanitation in the backcountry; a miserable, soggy night spent in a down sleeping bag shows the importance of choosing the right gear. Veteran backpackers will recognize the accuracy of Randall's advice (and even learn a few things), while greenhorns will find excellent instruction on the essentials, from reading a topographic map to cooking outdoors to crossing a mountain stream. Randall devotes half the pages to shopping for gear, which might seem odd considering this is a book on exploring the great outdoors. But, as the author notes, choosing the right equipment can be half the battle. The Handbook addresses questions like: How warm a sleeping bag do you need? Is Gore-Tex gear really worth it? Why is cotton fabric a no-no in the outdoors? What are the pros and cons of internal-frame backpacks?