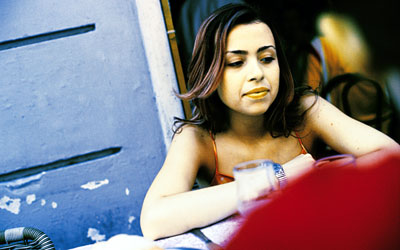 Peapod and Stop & Shop today announced the expansion of service beyond the Providence area to many communities throughout Rhode Island beginning April 13.
Residents of communities such as North Smithfield, Bristol, Warren, Johnston, East Greenwich, North Kingstown, Warwick, West Warwick, and Coventry, can go online to shop for fresh fruits and vegetables, seafood, meat and dairy as well as best-selling national brands and Stop & Shop private-label items. Summer 2004, service will be extended to many shore communities including Wakefield, Narragansett, Newport, Middletown, Portsmouth and Tiverton. In addition, the southeastern Massachusetts communities of Dighton, Fall River, Somerset, North Dighton, Rehoboth, Seekonk and Swansea will be added to the delivery area. In total, these areas represent more than 515,000 households.
Shoppers can create personal lists, read nutrition information online, sort products rapidly by price or by nutrition criteria and take advantage of personalized online coupons. Stop & Shop cardholders can jumpstart their first shop online from a list of items they have bought at their local Stop & Shop simply by entering their card number online. Groceries can be delivered as soon as the next day after the order is placed.
Peapod is known by their customers for the quality of products that they deliver. The company's proprietary Stay Fresh delivery system exceeds food safety standards and maintains products at their optimum temperature and freshness, from the distribution center all the way to a customer's front door. Peapod's state-of-the-art order-fulfillment technology and proprietary transportation routing system help achieve accuracy and efficiency in picking, packing and delivering grocery orders.
Stop & Shop has more than 340 stores throughout New England, New York, and New Jersey.
Peapod is an Internet grocer that serves 13 U.S. markets including the metro areas of Chicago, Boston, Long Island and Washington, D.C., and communities in the states of Illinois, Maryland, Massachusetts, Connecticut, Virginia and Rhode Island.