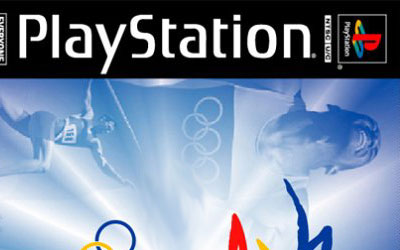 PlayStation today announced a unique partnership with International Sports Multimedia (ISM), exclusive licensee of the International Olympic Committee (IOC) for Interactive Entertainment software, to develop a PlayStation 2 game based on the 2004 Olympic Games in Athens. Scheduled for release in July 2004 just prior to the start of the next Olympic Games in August, Athens 2004, The Official Videogame of the Olympic Games will be the only official licensed videogame product of the IOC on console.
Developed by Eurocom in close cooperation with ISM and the Organising Committee of the Athens 2004 Olympic Games to ensure the authenticity of the game, Athens 2004 will capture the excitement and realism of the 2004 Olympic Games on PlayStation 2. The game features seven venues - the Olympic Stadium for Athletics, the Markopoulo Olympic Shooting Centre, the Olympic Aquatic Centre, the Nikaia Olympic Weightlifting Hall, the Olympic Indoor Hall for Gymnastics, the Markopoulo Olympic Equestrian Centre and the historic Panathinaiko Stadium for Archery - which have been recreated in the game using accurate architectural plans and photography to ensure an exact replication of the real-life environments. The game's advanced motion-capture technique delivers unprecedented control and flexibility allowing for more complex and realistic movement, guaranteeing an accurate and immersive experience for players.
Athens 2004, The Official Videogame of the Olympic Games, celebrates the diversity of the Olympic Games by delivering a wide variety of Olympic sports. Aquatics includes the Swimming discipline featuring 100m Backstroke, 100m Breaststroke, 100m Butterfly and 100m Freestyle events. Athletics includes Track and Field areas (including High Jump, Long Jump, Triple Jump, Discus Throw, Javelin Throw, Pole Vault, Shot Put, 100m, 200m, 400m, 800m, 1500m, 100m Hurdles and 110m Hurdles events), as well as the Combined area (including Decathlon and Heptathlon).
Gymnastics features the Artistic discipline including Floor Exercise, Rings and Vault events. Additional sports include Archery (Individual 70m event); Equestrian (Individual Mixed event for Jumping); Shooting (Skeet event); and Weightlifting (Clean & Jerk event).