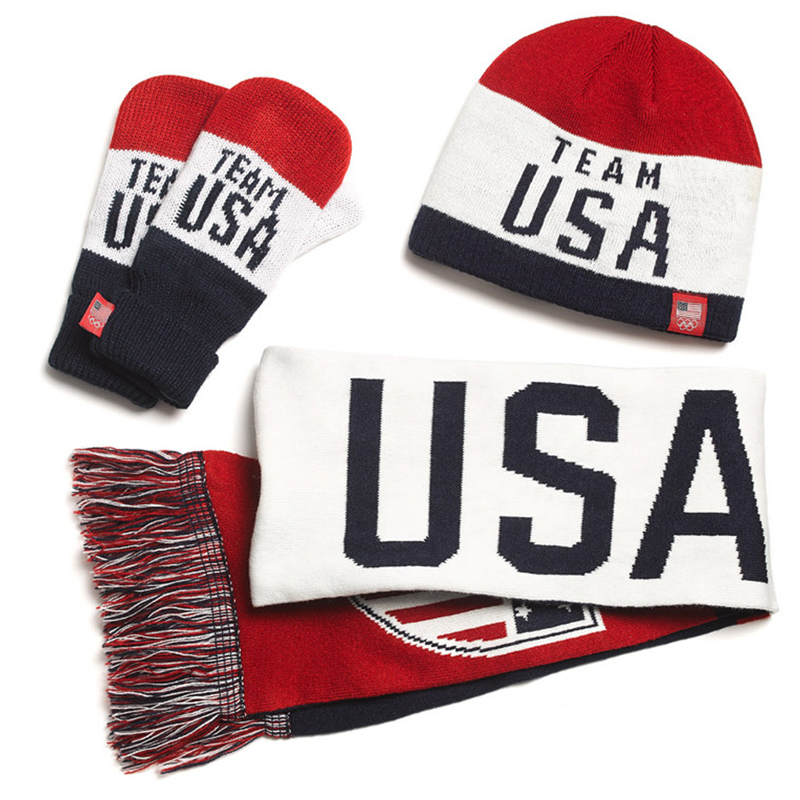 On October 19, 2017, Old Navy announced its new cold-weather accessories Old Navy Team USA Collection - designed in partnership with the United States Olympic Committee for the 2018 Olympic and Paralympic Winter Games in PyeongChang, South Korea.
The spirited collection consists of Team USA knit mittens, winter hats and knit scarves in red, white and blue all-American style. Old Navy's Team USA collection will be available exclusively at Old Navy beginning on November 1, 2017 and rolling out to all Old Navy stores on November 20, 2017.
The launch of the Old Navy Team USA Collection will kick-off Old Navy's 100 Days to PyeongChang at the new Old Navy location in Times Square. Figure skater, Sasha Cohen, 2006 Olympic silver medalist, will host the event and meet and greet fans while shoppers have the first chance to purchase the limited-edition product.
To further celebrate the Olympic and Paralympic Games, Old Navy is giving its fans and followers an inside look at the Games with the ice dancing duo, Evan Bates and Madison Chock. The two-time world championship medalists will be taking over Old Navy social channels and modelling the Team USA collection.