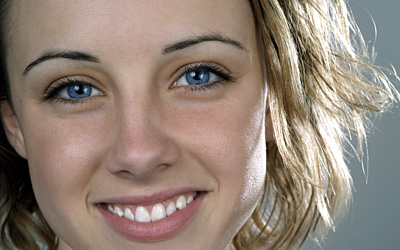 EMC Corporation today announced a series of new mid-tier network-attached storage (NAS) products and enhancements. With today's announcement, EMC is further expanding the world's broadest NAS product family and extending its lead by offering the most choice and flexibility for customers' mid-tier networked storage needs. Today's announcement demonstrates EMC's continued innovation and ability to extend NAS features and functionality to a broader customer base at lower price points.
David Donatelli, EMC's Executive Vice President of Storage Platforms Operations, said, "The NAS market has undergone significant change and is now demanding high-end NAS capabilities in the mid-tier. With today's announcement, EMC is answering the call. EMC gives customers the most choice and flexibility as they build out their networked storage infrastructures to address both current and future business requirements."
Today's announcements include:
NS600G and NS600GS - the new Celerra NAS gateways enable customers to easily and cost-effectively integrate NAS functionality into existing CLARiiON CX600 and CX400 storage systems. The gateways help customers lower costs through increased storage utilization, and they dramatically reduce complexity and management by enabling SAN and NAS functionality to co-exist in a single system. The new gateway is offered in single- (NS600GS) and dual-data mover (NS600G) configurations.
NS600S - the new entry-level model for the mid-tier Celerra NS600 series includes a single data mover, providing an attractive entry point for mid-tier NAS applications that initially do not require the service and performance levels of larger configurations. The NS600S provides customers with a simple, online upgrade to a high-availability (dual-data mover) configuration. NS600S delivers 35%-60% better price performance than Network Appliance's comparable F825, FAS940 and FAS960 offerings. Specifically, the NS600S delivers higher performance than the Network Appliance FAS960 and is priced lower than the FAS940.
ATA Drive Support - High-capacity, lower-cost ATA disk drives are now available in both integrated Celerra NS600 and NS600G systems and Celerra CNS clustered environments. Every Celerra model now offers the economic advantages of ATA disk drives for new applications such as backup to disk from partners including: CommVault, Computer Associates, LEGATO and Veritas.
EMC NetWin 200 - The new NetWin 200 NAS system is now generally available. NetWin 200 couples the simplicity of Microsoft Windows Storage Server 2003 with EMC's proven CLARiiON CX200 networked storage platform. NetWin 200 is ideal for those customers operating predominantly in a Microsoft Windows environment who require seamless integration of NAS functionality, enabling them to more cost-effectively manage, share and protect business-critical data.
Mike Sink, IT Operations Manager, Kichler Lighting, the largest decorative lighting fixture and lamp company in the world, said, "The NS600G is an exciting addition from EMC, the one-stop-shop for networked storage. We'll be able to leverage the new NAS capability to provide IP connectivity to our existing CLARiiON CX600 networked storage infrastructure. This enhancement, combined with the ability to intermix both Fibre Channel and ATA drive technology behind the NS600G, offers us even greater levels of deployment flexibility."
Dr. Helmut Beck, Vice President of Storage at Fujitsu Siemens Computers, said, "Today's announcement further enhances the combined value, flexibility and investment protection that EMC and Fujitsu Siemens Computers are delivering to FibreCAT customers. The new NS600S provides an attractively priced entry point into EMC's NAS product line. Because it can be easily and non-disruptively upgraded to a highly available configuration, our customers can deploy it and grow with it as their business needs change."
Steve Kenniston, Technology Analyst, Enterprise Storage Group, said, "Over the past few months EMC has made a number of strategic announcements that hit directly at where the mid-tier is headed. Products such as the new NS600S and NetWin 200 deliver a simple to manage NAS solution at a low entry cost. Additionally, with the NAS and SAN convergence trend, the NS600G helps customers better utilize their existing EMC storage."
Pete Werner, President of Storage Security and Network Consulting, said, "We are excited about EMC's new mid-tier NAS products, and particularly with the NS600G, as this gateway will allow us to easily integrate our CLARiiON into a NAS environment while delivering flexibility and investment protection."
EMC (now Dell EMC) provides automated networked storage solutions to help organizations extract the maximum value from their information, at the lowest total cost, across every point in the information lifecycle.