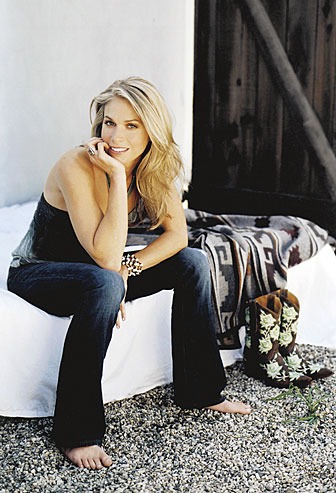 With the growing success of her current single, Drinking in My Sunday Dress, Epic Nashville will digitally release Susan Haynes' debut album, Crooked Little Heart, on February 14. The album will release in brick and mortar stores on May 2.
Produced by Dann Huff and Mark Wright, the digital release will offer all eleven songs on the hard CD and will be available wherever digital music is sold.
"This is a different approach designed to take advantage of in-the-moment marketing opportunities," said Dale Libby of Sony Nashville. "These include radio tour performances, early airplay surrounding Susan's single, press and, in some cases, TV appearances prior to physical release."
Crooked Little Heart is an insight into a spirited Southern woman with a lot of intelligence, determination, openness and strength, with an amazing sense of humor.
At thirty-three, Susan was able to take an honest account of her life and openly share the highs and lows with the wisdom that comes from hindsight.
The result is Crooked Little Heart, an album that delves into themes of whole-hearted love and heartbreak, resisting temptation and giving in, strength and vulnerability, regret and appreciation. Writing five of the eleven songs on her CD, Susan's lyrics are at once tangible and relatable, personal, and universal.
Born and raised in Atlanta, Susan Haynes moved to Nashville to attend Vanderbilt University.