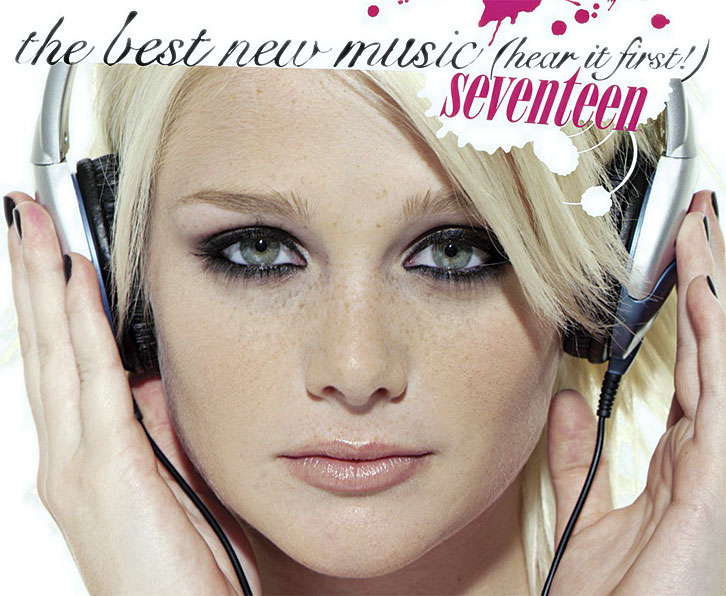 On April 18, Seventeen and Sony are releasing the first Seventeen magazine branded compilation CD: Seventeen - The Best New Music - Hear It First. The compilation features hot new artists that have been reviewed by critically acclaimed producer Billy Mann in Seventeen's monthly music column Indie Beat.
"Seventeen readers like to have the inside track on all the latest trends, so it's our obligation to make sure they know which bands and songs are going to be breakouts before everyone else is listening to them," said Editor in Chief Atoosa Rubenstein. "Billy Mann's visionary Indie Beat column has been brought to life with this inspiring CD that plays like a soundtrack to our readers lives."
A teen magazine that reaches over thirteen million readers every month, Seventeen is about on fashion, beauty, and pop culture. Now, with the release of this new music compilation, the magazine introduces its readers to hits-in-the-making from the independent music scene.
"Seventeen's Best New Music CD gives young women a taste of underground music from places like Brooklyn, Boston, and Calgary," said Mann.
The album features upbeat, catchy pop-rock tracks from the up-and-coming indie starlets The Like and the Shout Out Louds, to mellower, lyrically driven tracks by Brooklyn favorites Say Hi To Your Mom and the pop poetics of Citizen Cope.
The CD is part of Seventeen's effort to be everywhere its consumer turns. The average Seventeen reader spends six and a half hours a day consuming media and multitasking with different types of media. Seventeen provides content through its magazine, television, the Internet, cell phones, newspapers, books, and retail channels.